Now for the setup in action.
Some pictures of the monitor: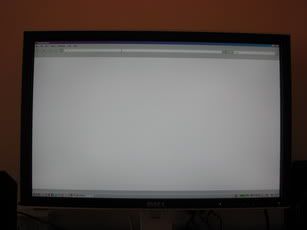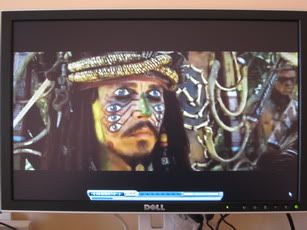 The white uniformity is quite good, and the colors are what you would expect from an S-IPS panel (showing a scene from Dead Man's Chest).
And here is the Dead Man's chest itself: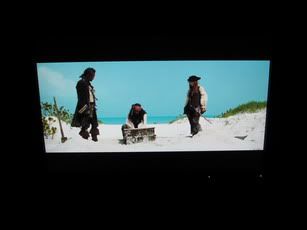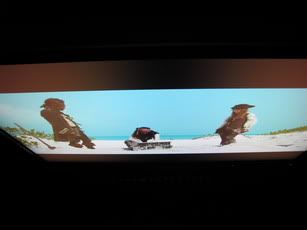 S-IPS does not disappoint.
Pictures from Chronicles of Riddick: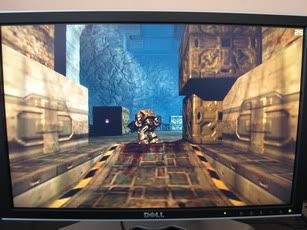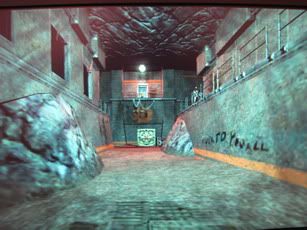 The laptop's Radeon 9600 barely copes with it, and that is only at 1024x640...
An extended desktop setup between the external monitor and the T42 (3080x1050 total resolution):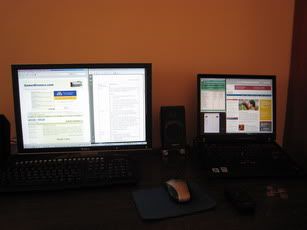 The monitor in portrait mode (gotta love the Pivot function):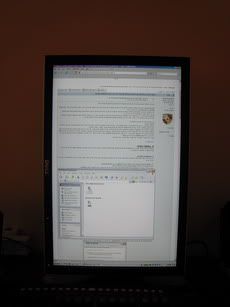 Makes it easier to read forums, doesn't it?
Last picture shows the T60 stacked on top of the T42:
This way I actually use this setup for both computers, without much hassle. The Dell monitor is connected through DVI to the dock/T42 and through VGA to the T60. The keyboard and mouse are connected to the monitor's USB hub. Whenever I want to switch computers, I simply plug the hub's cable into the right one, and change the input signal source on the monitor.
Not as quick and elegant as with a KVM switch, but hey, it works!
Phew, that was a lot of pictures!