For sale is 14.1 T60p. I bought this legendary machine some time ago for a fun restoration project. I carefully disassembled it, fully cleaned inside and out, and then upgraded to the max. Current specs are:
- SXGA+ Toshiba LCD with LED mod
- Intel C2D T7600
- 2GB+2GB Kingston RAM in dual channel (3GB usable due to motherboard limitations)
- ATI Mobility FireGL V5250 (256MB)
- 120GB Kingston SSD
- Intel 6205 WiFi
- Bluetooth 4.0 (from T430)
- NMB keyboard
- two original batteries (regular & UltraBay - not new but original)
- T61 fan mod (runs a little bit cooler and quieter than the stock fan)
- fresh Windows 7 with all drivers installed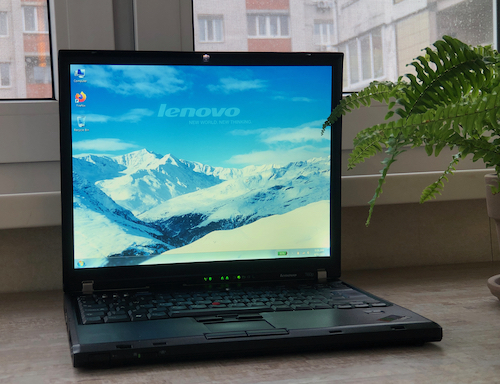 I've been using use it for the past 6 months for browsing the web and playing some older games once in a while. And I should say that for my use case it is a surprisingly good experience. The screen is a SXGA+ Toshiba panel (not a crappy Samsung), and with the LED mod it looks very sharp, bright and vivid. Seriously, apart from the viewing angles it's no worse than an IPS screen. I would estimate the brightness to be at least 250 nits. The battery life is around 3 hours (2 hours regular battery + 1 hour UltraBay). Visually, it's 4.5/5, as there is a couple of scratches on the top lid (see pics), but other than that it's in a really nice condition.
What's included:
- laptop itself
- two batteries (regular & UltraBay)
- UltraBay CD burner
- original Lenovo charger
- CD with Win7 x86 drivers (made by me)
- some printed out materials about T60/T60p found on the internet
I am asking $300, the shipping is on me.
More pics here:
https://drive.google.com/drive/folders/ ... O1sh5mlE2D
I also posted about it on reddit some time ago:
https://www.reddit.com/r/thinkpad/comme ... perfection