Now that I have upgraded to a max spec P53, I am selling my trusty max spec W530. It's been around the world with me multiple times, and I'd like to find it a good home among the enthusiasts here. The sale includes the laptop itself, a 70++ battery, two 170W AC adapters and a full retail version of Win10 Pro. The unit's SSD's will be wiped prior to sale, so the new owner will be free to install Win10 Pro or whatever other OS they prefer. This configuration is getting harder and harder to find on eBay or elsewhere, so if you have been waiting for one, here's your chance. I am the second owner, having bought it from another enthusiast back in 2015.
I am asking $500 SHIPPED via UPS within the continental US
, with extra shipping charges applying if sending to Alaska, Hawaii or Canada. I am not selling this unit outside of the US or Canada due to the extra headaches with parcel insurance and potential import duties. If you are interested, please PM me. The price is firm, since this config usually sells for more than I am asking. Payment is to be made via Paypal or a certified bank check. If you have any questions about the computer, please do not hesitate to ask in this thread!
Specs are as shown in the screenshots below: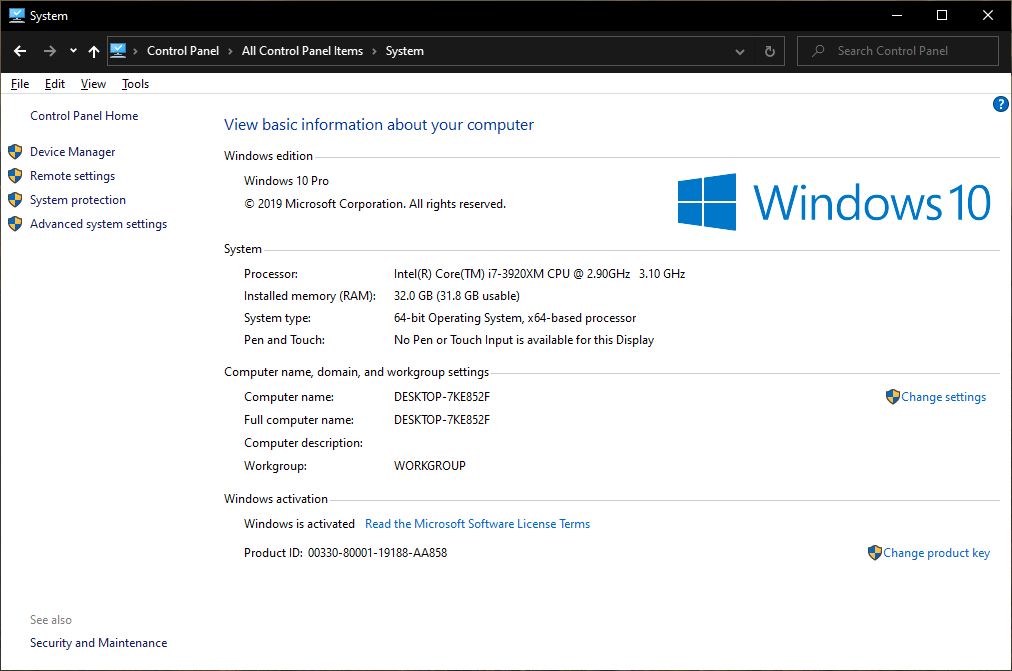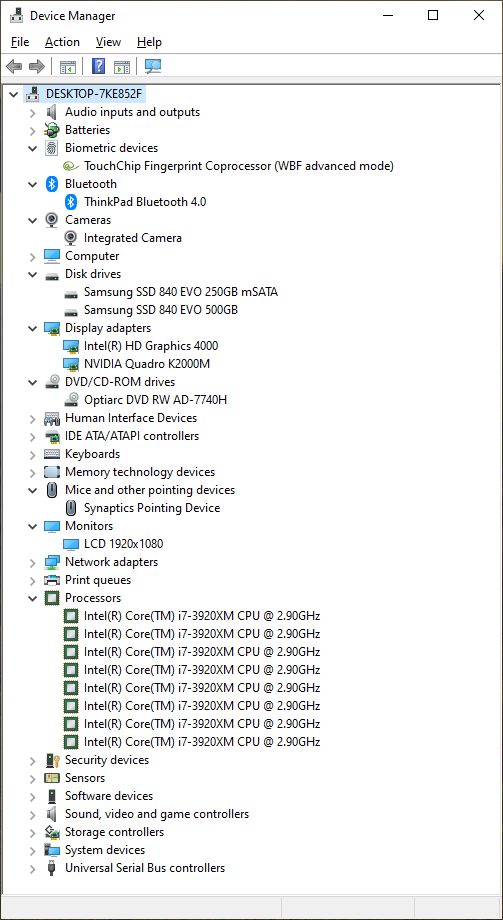 The unit itself is in very good condition, with the usual/expected minor scuffs on the rubberized cover. Other than that, the keyboard and entire lower bezel with touchpad and color calibrator have all been replaced within the last year and are in perfect functional condition. Occasionally the lid-release latch i nthe lower body catches in the open position after opening the screen, but is easily popped back to the stating position with normal use or by touching it. The heat sink and fans were recently cleaned out, and the CPU+GPU were re-pasted with Honeywell PTM-3180, which is a high-end thermal compound. The battery was replaced 18 months ago and holds a full charge with no problems. It is the 9-cell 70++ version.
http://www.e30tuner.com/sales/w530sale/w530sale01.jpg
http://www.e30tuner.com/sales/w530sale/w530sale02.jpg
http://www.e30tuner.com/sales/w530sale/w530sale03.jpg
http://www.e30tuner.com/sales/w530sale/w530sale04.jpg
The two actual blemishes are:
1) Broken rib on the side heat sink outlet vent
http://www.e30tuner.com/sales/w530sale/w530sale05.jpg
2) The plastic tongue in the rear USB 2.0 connector is gone, but the port itself works fine.
http://www.e30tuner.com/sales/w530sale/w530sale06.jpg
The screen is full-HD / 1920 x 1080 and has some hot-spots that are really only apparent when displaying bright, highly uniform content. Here is what it looks like with a full-white image:
http://www.e30tuner.com/sales/w530sale/w530sale07.jpg
With just about any other normal content displayed, it is hard or impossible to see, and there is no bleed-through when the screen is dark/black. The screen has a very slight amount of play in the hinge on the screen-side; the hinge bodies are 100% tight on the magnesium frame.
http://www.e30tuner.com/sales/w530sale/w530sale08.jpg
http://www.e30tuner.com/sales/w530sale/w530sale09.jpg
http://www.e30tuner.com/sales/w530sale/w530sale10.jpg