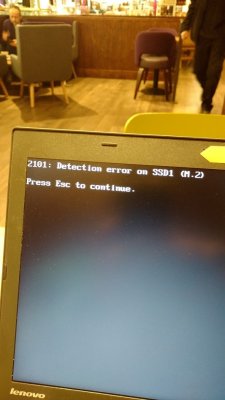 Latest BIOS.
First failure 128GB ZTC after 31 days... second was Sandisk 64GB after 2 months.... third another Sandisk after 11 days.
Truly suspect something wrong with the M.2. implementation on the T450... and likely many others.
Symptoms: Disappears from the Operating System, sometimes mounts R/O, mostly fails to even find at boot, sometimes entire machine freezes (needs powerdown).
SMART data showed all three drives were 100% OK (just as the troubles began and before total loss)... somehow I believe the ThinkPad corrupts the SSD.