Being somewhat of a resolution addict myself, I find the ongoing requests for a HD+ resolution on 10-12" LCDs puzzling...while there most certainly are individuals whose eyesight is good enough for them to benefit from a DPI that high, I'd tend to believe that they are just a very vocal minority...
Right now, I have a rare opportunity to compare a QXGA FlexView FrankenPad (described here:
http://forum.thinkpads.com/viewtopic.php?f=11&t=106015
) side-by-side with my own SATA-modded T43p which sports its natural UXGA screen. For those of you not familiar with the machine, it's described in detail here:
http://forum.thinkpads.com/viewtopic.php?f=21&t=103941
Both laptops pictured are running W7 Pro, 64-bit on the QXGA Frankie, and obviously 32-bit on the T43p.
I'll start by saying that I've been using UXGA on 15" ThinkPads for a decade now, and am extremely comfortable with it. QXGA on the panel of the same size would prove to be just a bit too much, if I had to use it 24/7/365 as my only machine. Nevertheless, it's quite fascinating...this is Control Panel (Small Icon setting)
The quality of the panel itself is downright stunning, which reduces eyestrain by a huge margin IMO: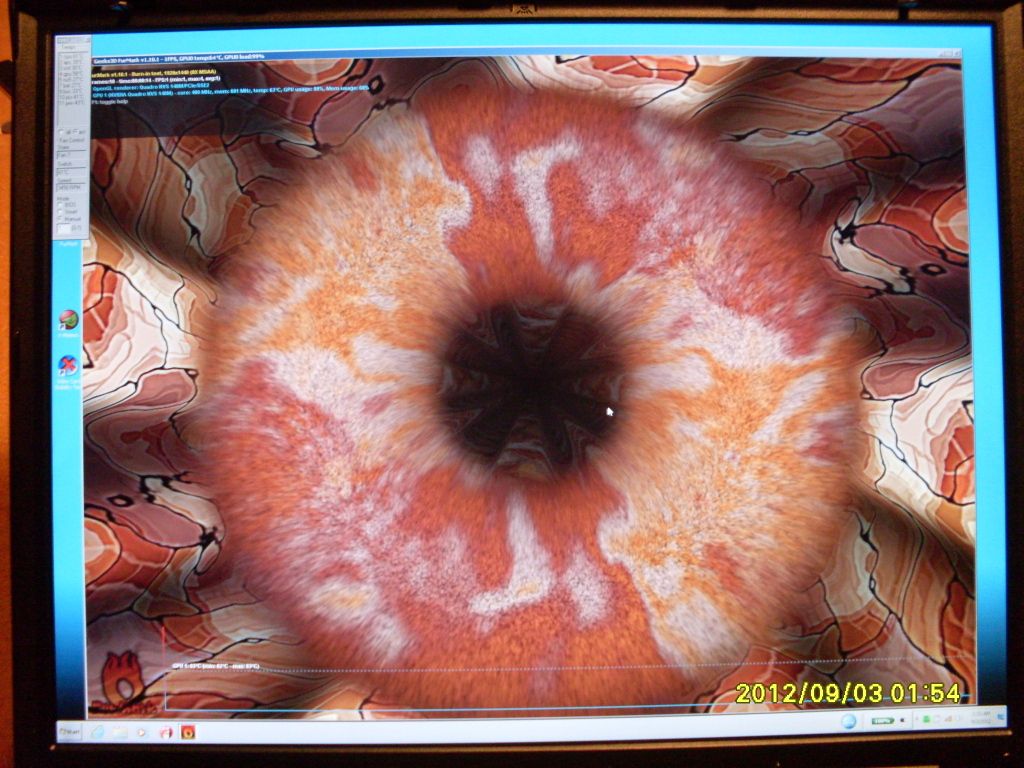 TPF startup page: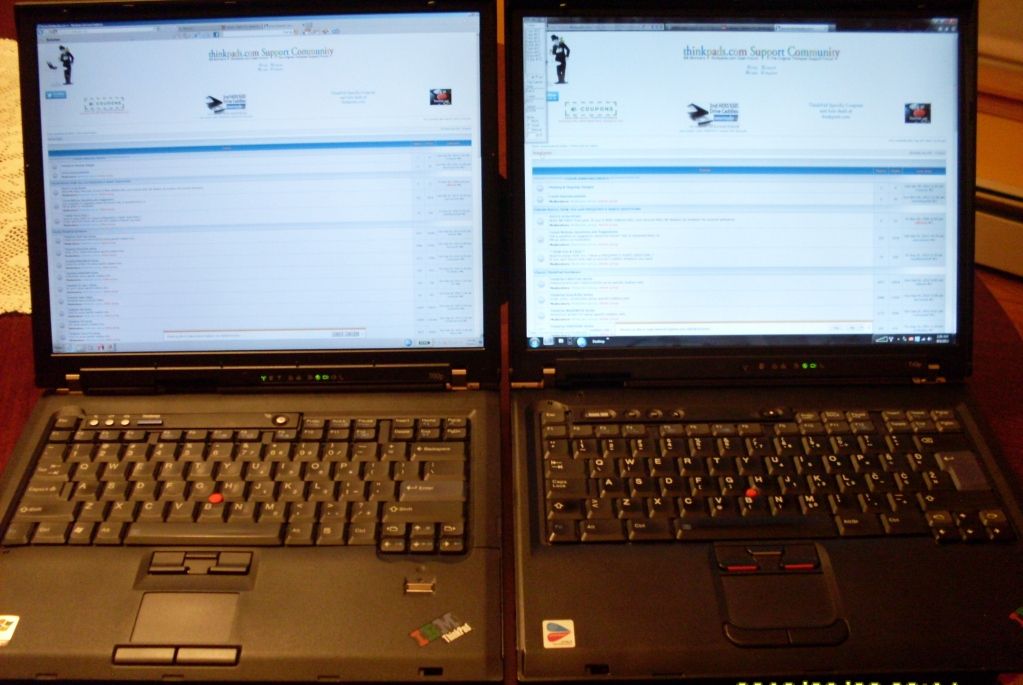 Now, let's dare to compare...this is a random, ordinary web page: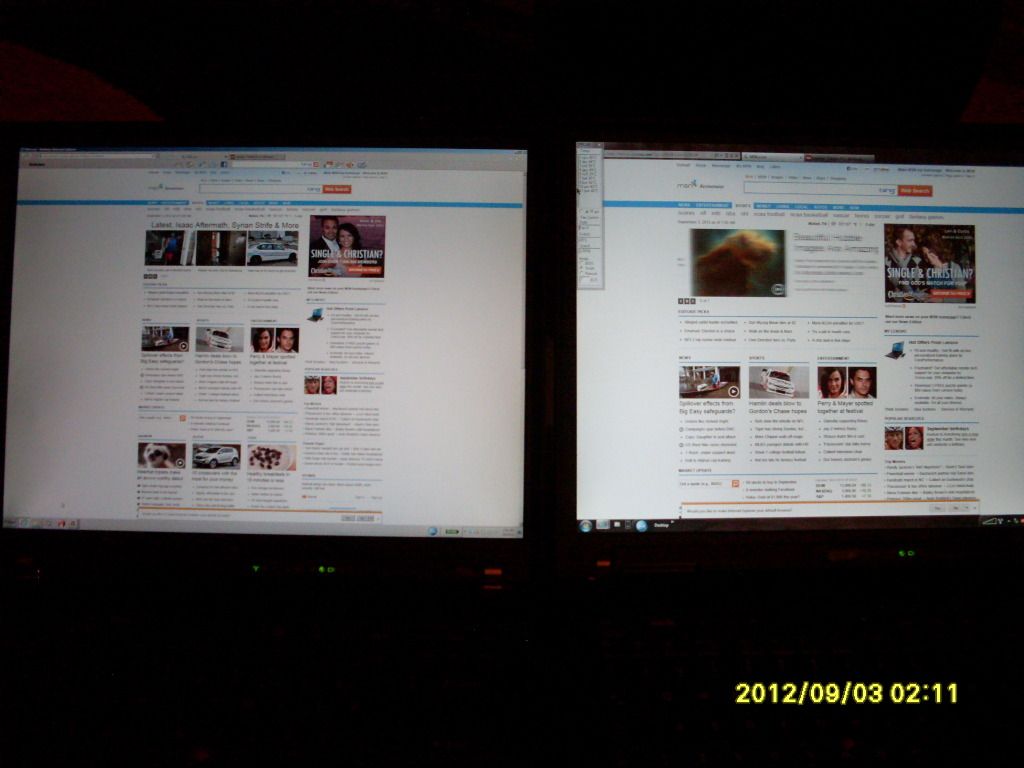 Lenovo's startup page: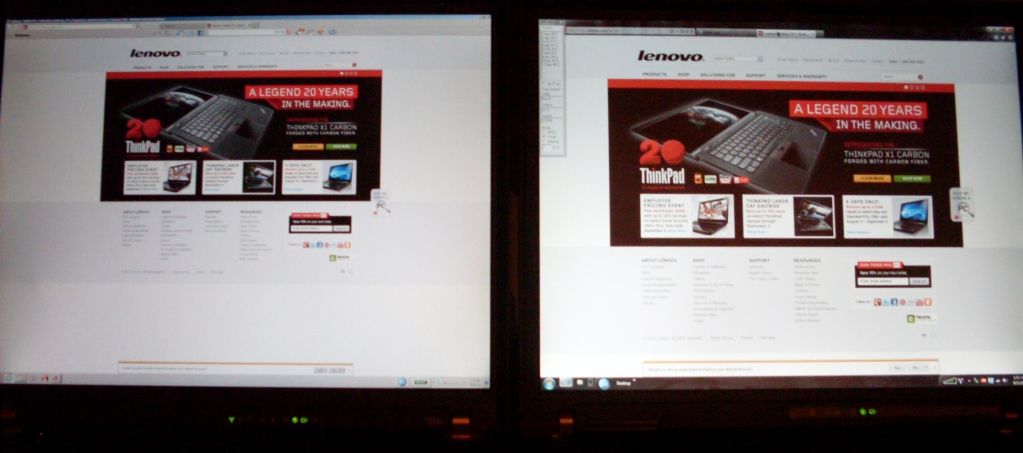 "random" web page closeup:
and another one: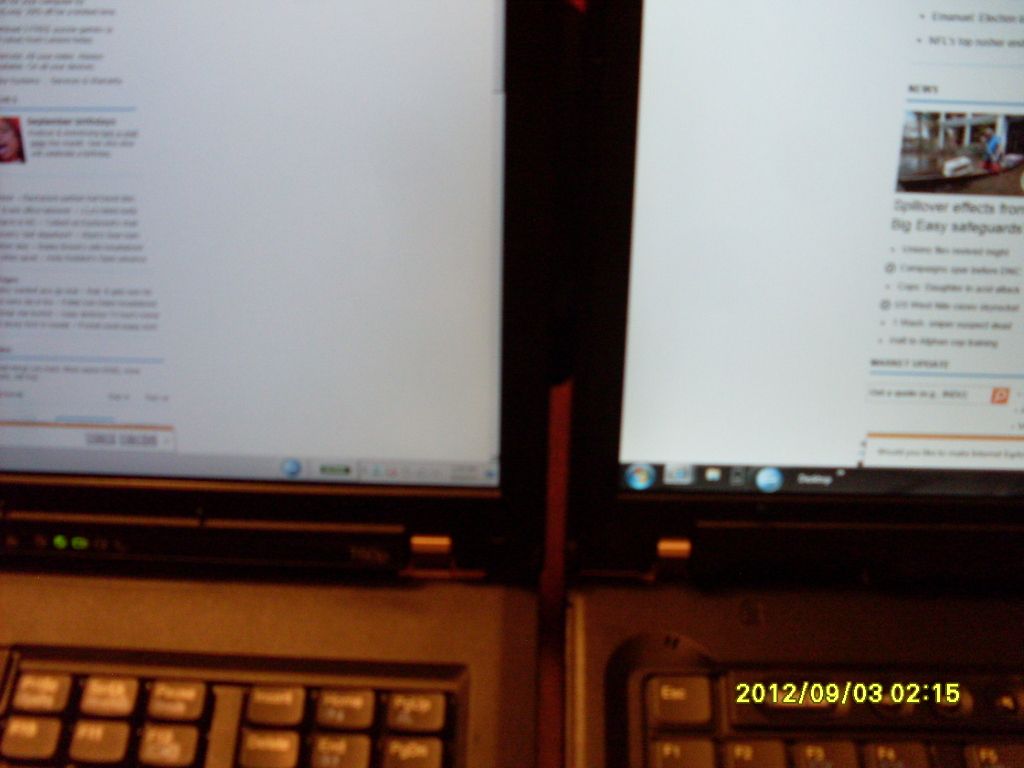 TPF closeup:
and another one: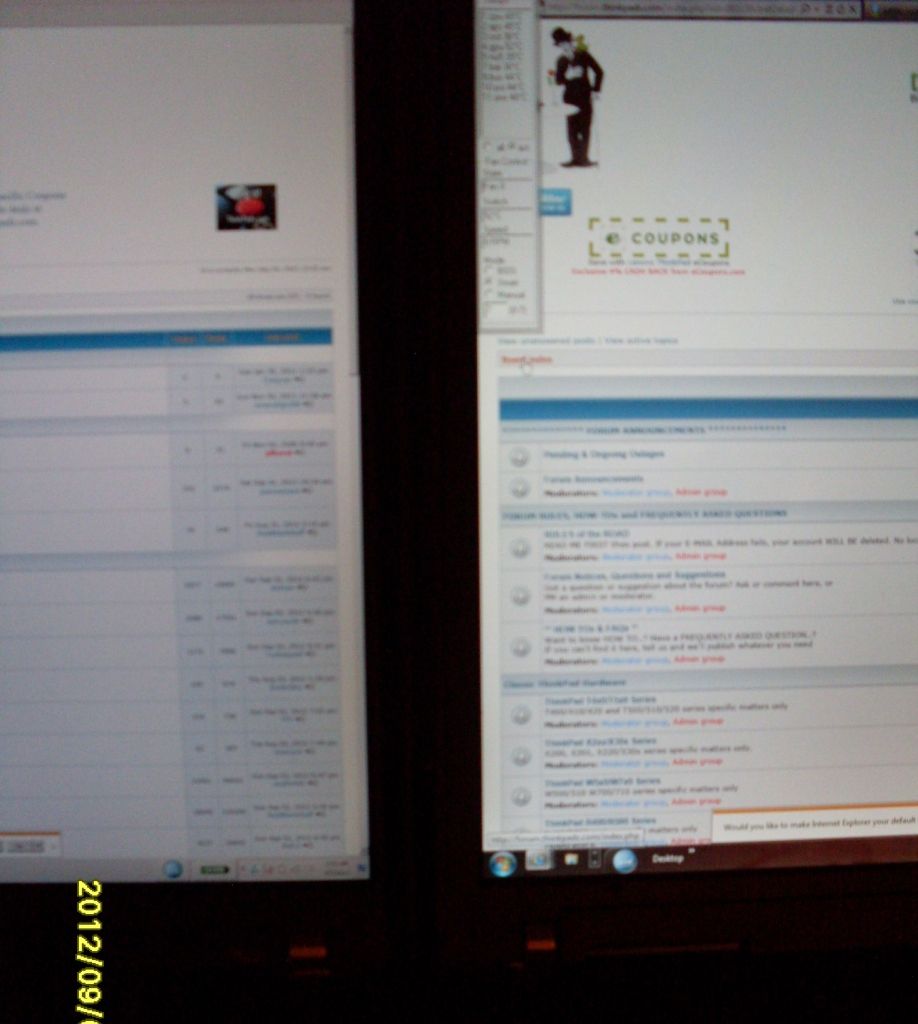 OK, Mr. Antonioni, we're a bit tired from posing for you and would like to go to sleep: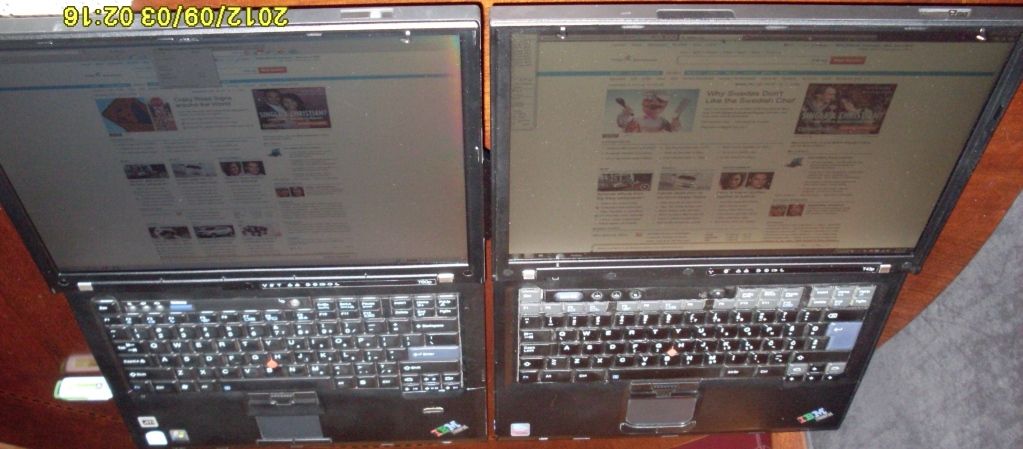 I never argue with my ThinkPads...so that's all - for now anyway - folks...
So, which resolution would you pick for your "main" laptop out of these two?