I'm still new here, but everyone has been very welcoming, and answered all my questions about shopping for a Thinkpad. So I would like to share with you me recent aquasition: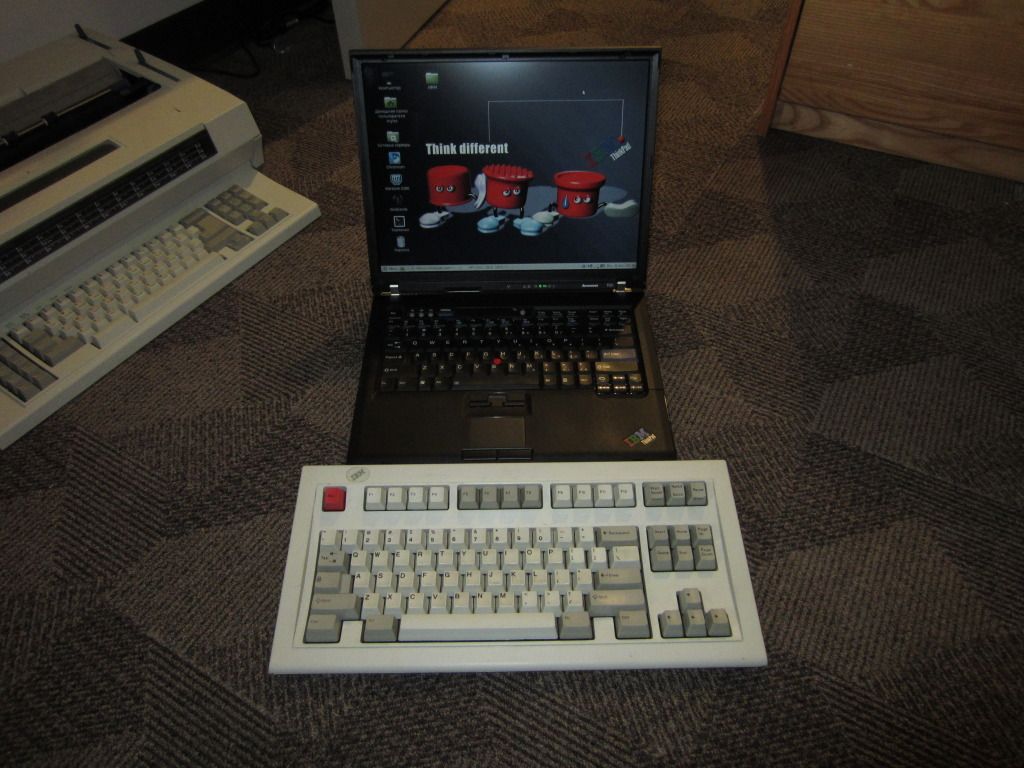 It's a 15" 4:3 T60, I am planning a Flexview swap ( it's XGA
) and a T61 motherboard when I get some money.
As you can tell I'm a bit of a keyboard enthusiast, I am very happy that the build quality of the model M carried over to the Thinkpad.
Kudos if you can name the typewriter
I also like the fact that my laptop matches my desktop.