They say that the picture is worth a thousand words...so, here's your first "grand":
I'm feeling charitable today, so here's another one:
Three times is the charm:
Now, LED AFFS vs. conventional (very well-preserved) UXGA IPS, with both screens set at full brightness with AC adapters plugged in: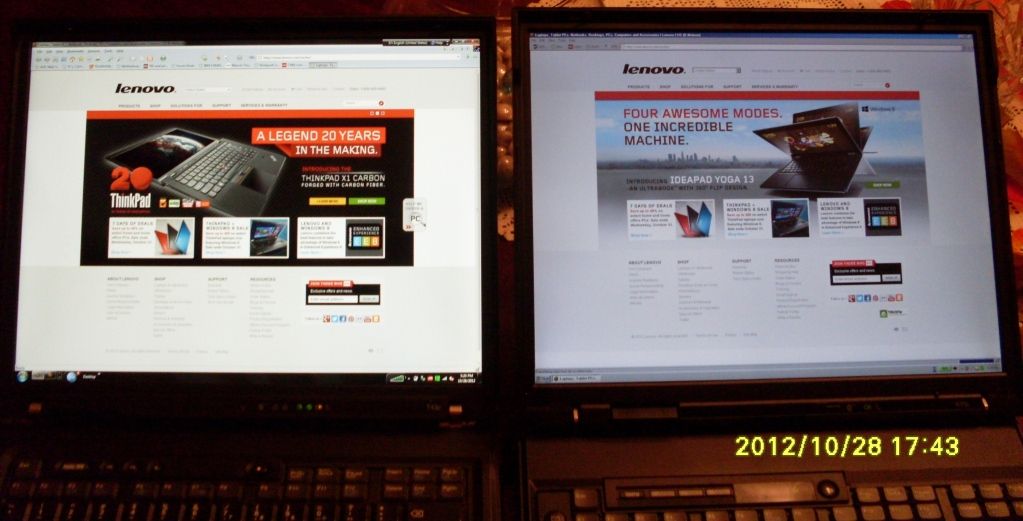 closeup:
a few more: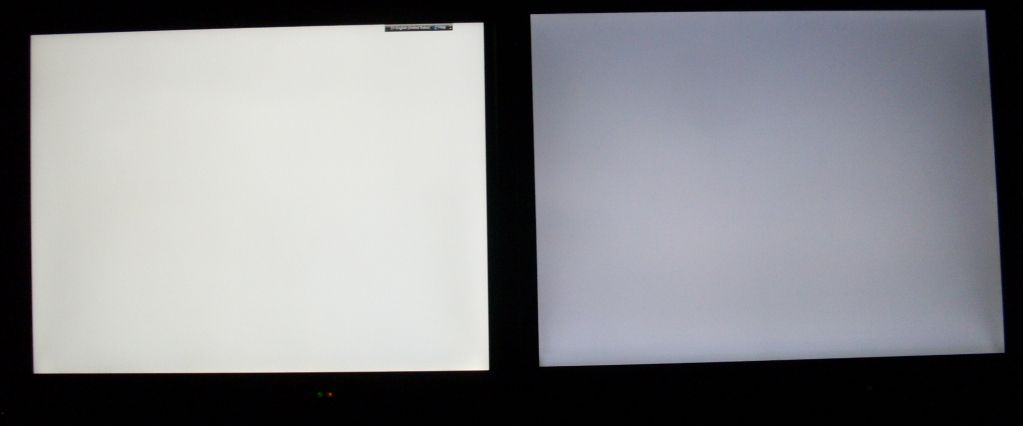 The bottom line is: if you like your FlexViews light & bright, it doesn't get better than this, not in 4:3 format anyway.
Are there any caveats to this upgrade?
Yes. Do not try this at home. Seriously. You stand an excellent chance of blowing a fuse or two in the process.
RealBlackStuff
will be offering this LED AFFS upgrade on 15" T6x models soon enough, but not on T4x because there's simply way too much "fiddling" (as he would like to say) involved. So, what you're seeing here is a "one-off" testbed.
Then again, if the price is not a factor to be considered...maybe you could talk him into building you one of these...
I had to re-load my monitor profiles, and play with Catalyst Control Center panel a bit after this screen swap in order not to have my eyesight damaged any further. Not kidding. For a non-outdoor LCD, this screen is *extremely* bright. Take it from someone whose work laptop has a (4:3 no less) LCD rated at 1000 nits...so yes, I know "very bright" when I see it...
For your ultimate viewing pleasure, the slideshow can be accessed here:
http://s1088.photobucket.com/albums/i33 ... =slideshow
While I still enjoy my A31p's conventional IPS FlexView LCD tremendously, the idea of having a similar screen that will never go dim was just too tempting...and that's how my T43p ended up being the guinea pig for the umpteenth time...
Now, if I could only find a similar LCD to throw into my wife's Z61m...