This is my restored IBM ThinkPad T30, and keeping in the 2002 era all photos were taken with a Canon PowerShot S200. This T30 is in immaculate condition and each photo was taken in the year 2018 even though it looks like it was taken in 2003. I'm new to this forum so take it easy on me if I did something wrong. When I first wanted a T30 there weren't great photos on it so I knew when I finally had one I would snap some GOOD photos. You are free to use any of these photos as you like.
Specs
* IBM ThinkPad T30 2366-96U
* Windows XP Pro SP1
* 2.2GHz Pentium 4 Processor-M (Fastest mobile style CPU from 2002)
* ATI Mobility Radeon 7500
* Intel AC'97 Audio
* 1024MB Ram (512MB visible because of ram slot issue)
* 60GB HDD (Original and from 2002)
* 14.1" TFT display with 1400x1050 resolution
* UltraNav touchpad
* Cisco Aironet Wireless 802.11b (Upgraded)
NOTE: This T30 still has its recovery partition and was restored to factory condition with it.
T30 Lid Open
T30 Overview
T30 With Acess IBM Program
T30 Specs
T30 Bios
T30 Splash Screen
T30 Top
T30 Bottom
T30 Keyboard
T30 Right Side
T30 Right Side And Back
T30 Back
T30 Left Side And Back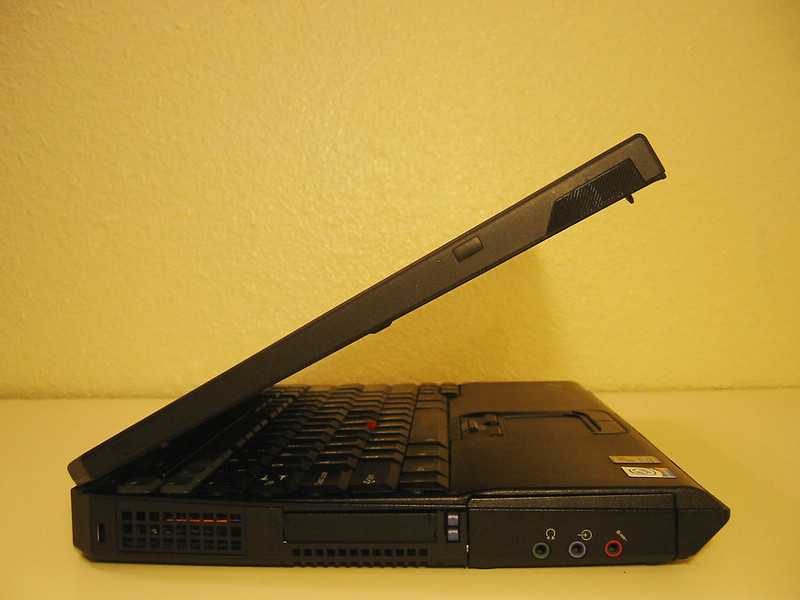 T30 Left Side
T30 Back In Docking Station
T30 Side In Docking Station
T30 Back With Lid Open
AHHH Remember the early 2000s with laptops that could function as a room heater and cameras with barely 2.0 megapixels.
NOTE: If these are too many Photos I apologize I just wanted to share a full overview for those who never seen a T30.