Which runs faster on an X61s with 8GB of RAM — Windows 7 or Windows 10?

Thanks!
---
Both are "faster" in different areas.

10 can boot up faster than 7 with an SSD but gets sluggish when the background tasks take over, which they will, and all productivity is of course lost while it's updating. 7's desktop experience can be faster because you can disable pointless animations - you're stuck with them in 10 courtesy of Metro.

I have more experience with successfully locking down 7 to do what I want it to do and nothing more, so 7 has always been more productive for me. However, I was mostly content running an older version of 10 on a Yoga, after neutering its update system, although it all self destructed the first and final time I attempted to try updating 10 to a newer version. The time spent reinstalling the OS further counts against 10's productivity. As an addendum, the Yoga runs 7 now with all its Yoga features fully working.

Nuanced to an X61s, the machine has full driver support with 7, but it's basic enough that it works well with 10. 10's more aggressive background tasks will put a greater demand on the old Core 2 than whatever 7 does.

I'd toss it up to personal preference.
lenovo
T420 i5 2520m 16GB QHD w/ eGPU GTX 960

lenovo T520 i7 2720qm 8GB FHD, lenovo T420s i5 3320m 8GB QHD, lenovo T430 i5 3320m 8GB FHD, lenovo T430 i5 3320m 8GB FHD w/ Optimus, lenovo S1 Yoga i7 4600u 8GB FHD
Enable 2 finger scroll on old Synaptics touchpads.
---
Admin Emeritus

Posts: 21437
Joined: Mon Sep 18, 2006 5:17 am
Location: Dublin, Éire
Contact:
W7 on most of my Thinkpads (X201/X230/X240/X250/T440p to mention a few) has run perfectly without ANY updates since 2016.
If I get another machine, I install W7/SP1 on it from the model-nearest Lenovo Recovery Set I have, find missing drivers if needed, and then block Update once and for all.
I don't even install any AV any longer, just manually update Windows Defender every once in a while.
Just to be sure, I also run the (free) Malwarebytes whenever I think of it.
Small sacrifices for otherwise great running machines that never bother me.
W7 can do everything I want, so as long as those machines last, their W7 OS will last with them.
W10 not in my life-time!
Any future OS-replacements will be delivered by
Tux
.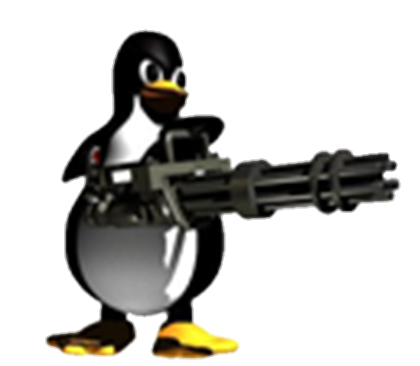 ---
Junior Member

Posts: 349
Joined: Sat Jun 30, 2012 6:25 pm
Location: Bradford, West Yorkshire, England
I've never installed Windows 10 on any of my desktops and laptops, but I will experiment with it at some point. However I will install Classic Shell to make it run like WIndows 7 when I do.
http://www.classicshell.net/
* Old original website no longer updated. Last version in December 2017 v4.3.1
https://open-shell.github.io/Open-Shell-Menu/
* Current website with latest version in January 2020 v4.4.142
Z61p x3 (C2D T7600, 3GB, 500GB SSD, BCM70015, Advanced Dock x1, Mini Dock x2)
W520 (C2Q i7-2720QM, 8GB, 60GB SSD)
X61 (C2D T7500, 3GB, 250GB SSD, BCM70015)
X61s (2GB, 120GB SSD)
T43p (P M 760, 2GB, IBM Port Replicator II, 128GB SSD)
G41 (P4 3.46GHz, 2GB, 128GB SSD)
---
Regarding just the desktop experience, it sounds like:

- You can't disable ("debloat"?) some of the Windows 10 components that significantly slow down the desktop experience (like Metro).

- Because of its aggressive self-updating behavior, even trying to keep a minimized or "debloated" version of Windows 10 is so much work that it isn't a very realistic option.
---
Junior Member

Posts: 349
Joined: Sat Jun 30, 2012 6:25 pm
Location: Bradford, West Yorkshire, England
When I eventually install WIndows 10 for the first time, I will find out how to disable the update service and then use WSUS Offline which I have used for more than ten years.
Z61p x3 (C2D T7600, 3GB, 500GB SSD, BCM70015, Advanced Dock x1, Mini Dock x2)
W520 (C2Q i7-2720QM, 8GB, 60GB SSD)
X61 (C2D T7500, 3GB, 250GB SSD, BCM70015)
X61s (2GB, 120GB SSD)
T43p (P M 760, 2GB, IBM Port Replicator II, 128GB SSD)
G41 (P4 3.46GHz, 2GB, 128GB SSD)
---
Similar Topics

Replies
Views

Last post
Who is online
Users browsing this forum: No registered users and 18 guests