I'm trying to install Linux Mint on my T530 that already has Win7 installed.
When installing Linux Mint though, it's not finding the Win7 partition: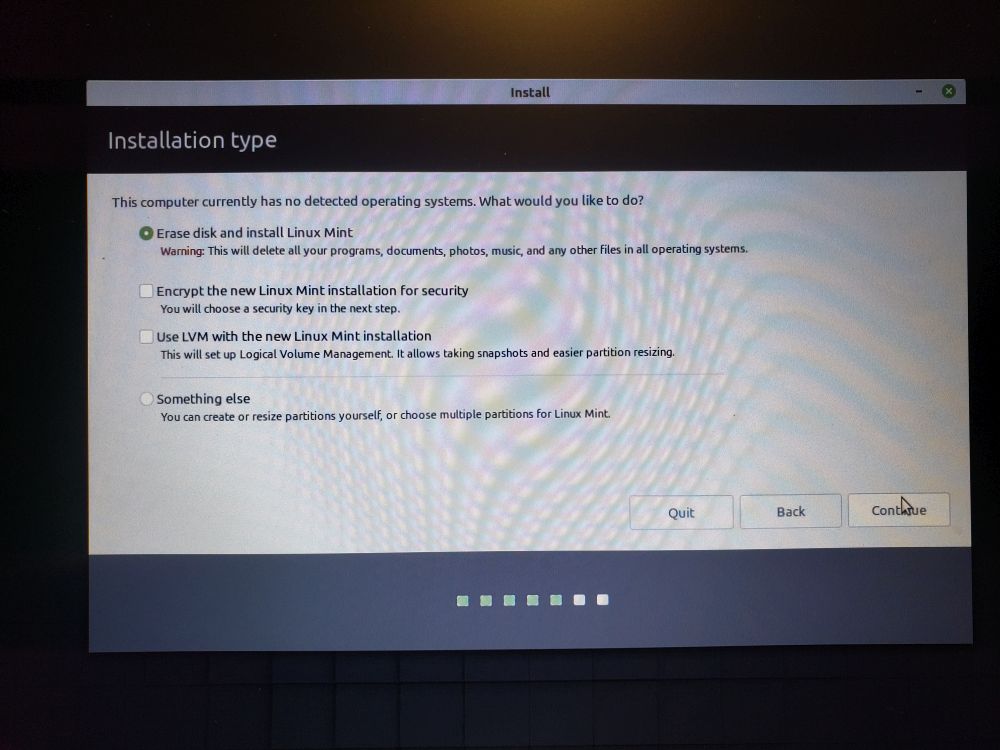 Any tips to make it see the Win7 partition?
In bios I have "UEFI/Legacy Boot" set to "Both". Then "UEFI/Legacy Boot Priority" is set to "Legacy First", and "CSM Support" is set to "yes".
If I set it to "Legacy Only" Windows won't boot, it goes to the Boot Menu, and selecting "Windows Boot Manager" does nothing.
Any tips?
According to this guide I should disable "secure boot" and "fast boot" in bios. I found secure boot and it was already disabled, but don't see an option for fast boot:
https://www.tecmint.com/install-linux-m ... uefi-mode/
Is it important for the Mint installer to see the Windows partition? It's been awhile since I installed it, but I'm pretty sure in the past it was seeing the Windows partition.
Using latest Mint (19.3).
I have the drive imaged so can take my chances by clicking through the dialog, but wondering if anyone has any words of wisdom.
Edit: I found this tutorial for converting GPT partition table (UEFI bios) to MBR (legacy bios):
https://www.youtube.com/watch?v=OP7NikNiCuk
It uses EaseUS Partition Manager, but it's $60 and the free and trial versions won't do it.