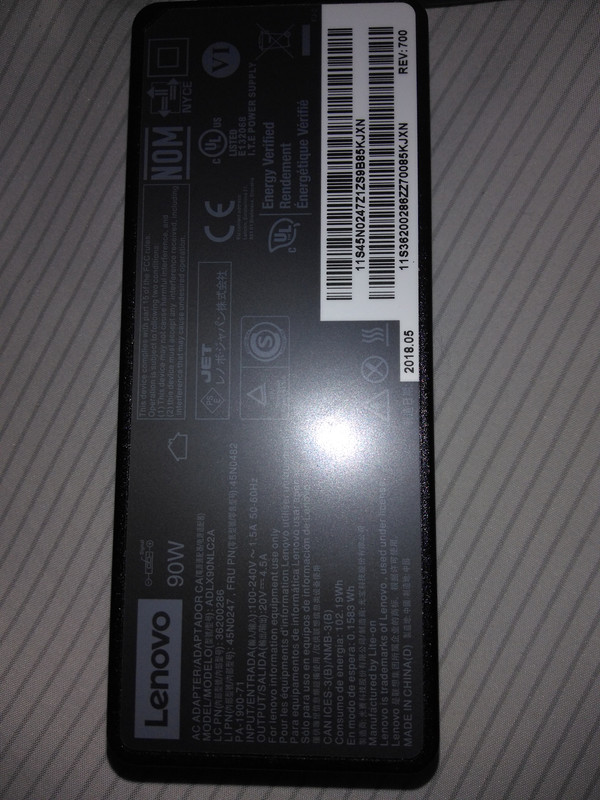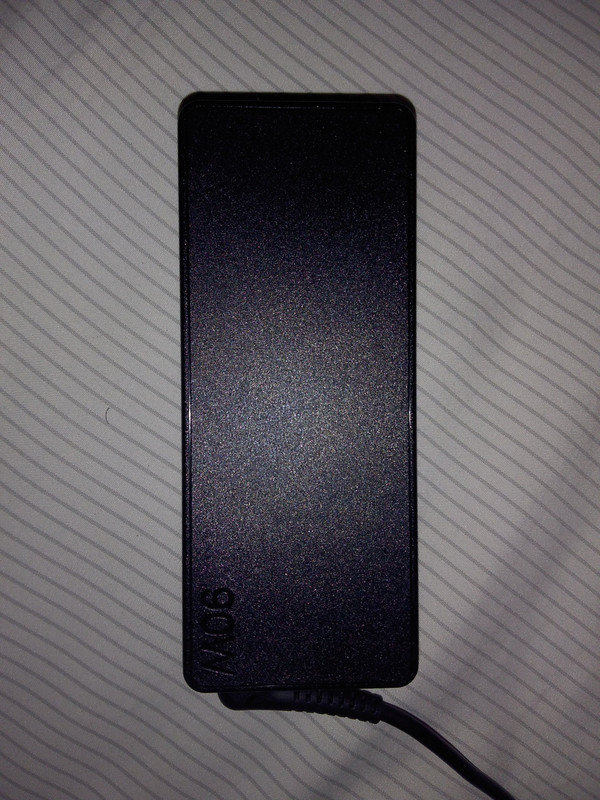 Purchased it from an Amazon seller. It was listed as new and arrived in what looks like a brand new box straight from Lenovo with a red lenovo sticker with little gold padlocks imprinted on it, the P/N 0B46994, and other info such as S/N & Origin. It also came with a 2 prong power cord that has a sticker on it that says it made by Longwell.
What has me kind of suspicious about it is that the front doesn't have the word lenovo imprinted on the front and instead only "90W". I also find it odd that on the other side it says "For
l
enovo information equipment use only " but in the other languages below with the same message, the l in Lenovo is capitalized.
Lastly, its odd to me that it says "Lenovo is trademarks of Lenovo...."