The A31p UXGA IPS panel I purchased from wujstefan came in the mail today, to replace my old panel with dead CCFL. About one hour, one stripped screw and one meaningless broken bezel clip later - the new screen is working flawlessly.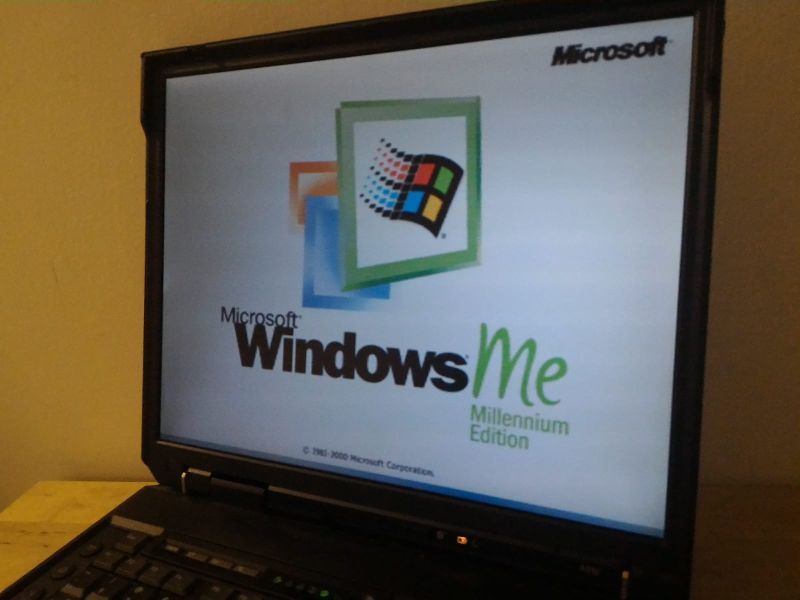 Yes, the A31p is running Windows Millennium. It's a Win9x testbench + multimedia PC for the kids.
Once started and in the mood, I've decided to do a couple of other upgrades that I've been thinking about for a while.
First and foremost - the WiFi on my X220. The stock Intel 6205 it came with has been giving me intermittent issues - switching out of the blue it to "limited connectivity", sometimes for a minute or two, sometimes until reboot. A driver update seemed to have fixed it, but it recently started happening again. Since I had an original Lenovo FRU Intel 6300 card lying unused in a plastic bag, I decided to swap it in, using one of the antenna cables of the WWAN (which I never use anyway) as the third antenna. So far so good, but time will tell whether the problem has been resolved. In any case, performance should be a bit better with the 6300 vs 6205.
Next was RAM. A while ago my father-in-law had brought me 2x2GB DDR2 SODIMM sticks, which I decided to use to upgrade the kids' X61 from 2GB to 4GB. Having opened it up, I was pleasantly surprised to see that the original RAM in the system was in a single 2GB stick, which presented an opportunity to upgrade my old T60 from 2x1GB to 2GB+1GB, maxing out its usable RAM.
Typing this post now from the T60, while relaxing with some German beer.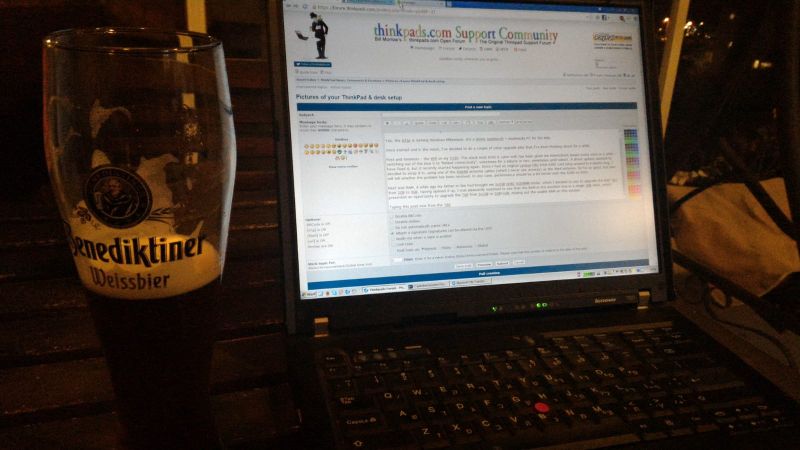 Four happy Thinkpads: