Ever since I got my first Thinkpad in 2005, my collection has been steadily growing, often without a specific intent. Last week I realized that, putting together all my personal machines, company systems, Thinkpads belonging to other family members and retired units I've had a total of 12 different models at my disposal. Due to a job change, all the company-owned Thinkpads were given away last week, and I will never see them again.
Right before it happened, I took advantage of the last opportunity to portray this local peak of the collection.
I believe every one of these models has been showcased and discussed to death in earlier threads on the forums, so nothing of the sort here, just pictures.
All of them
Front row, left to right:
The 12" X series - X32, X220, X61
Second row, left to right:
14" 16:9 - T430s, Yoga 14, Thinkpad 25
Third row, left to right:
14" non-16:9 - T60, T410, A21m
Last row, left to right:
15" - T42, A31p, T60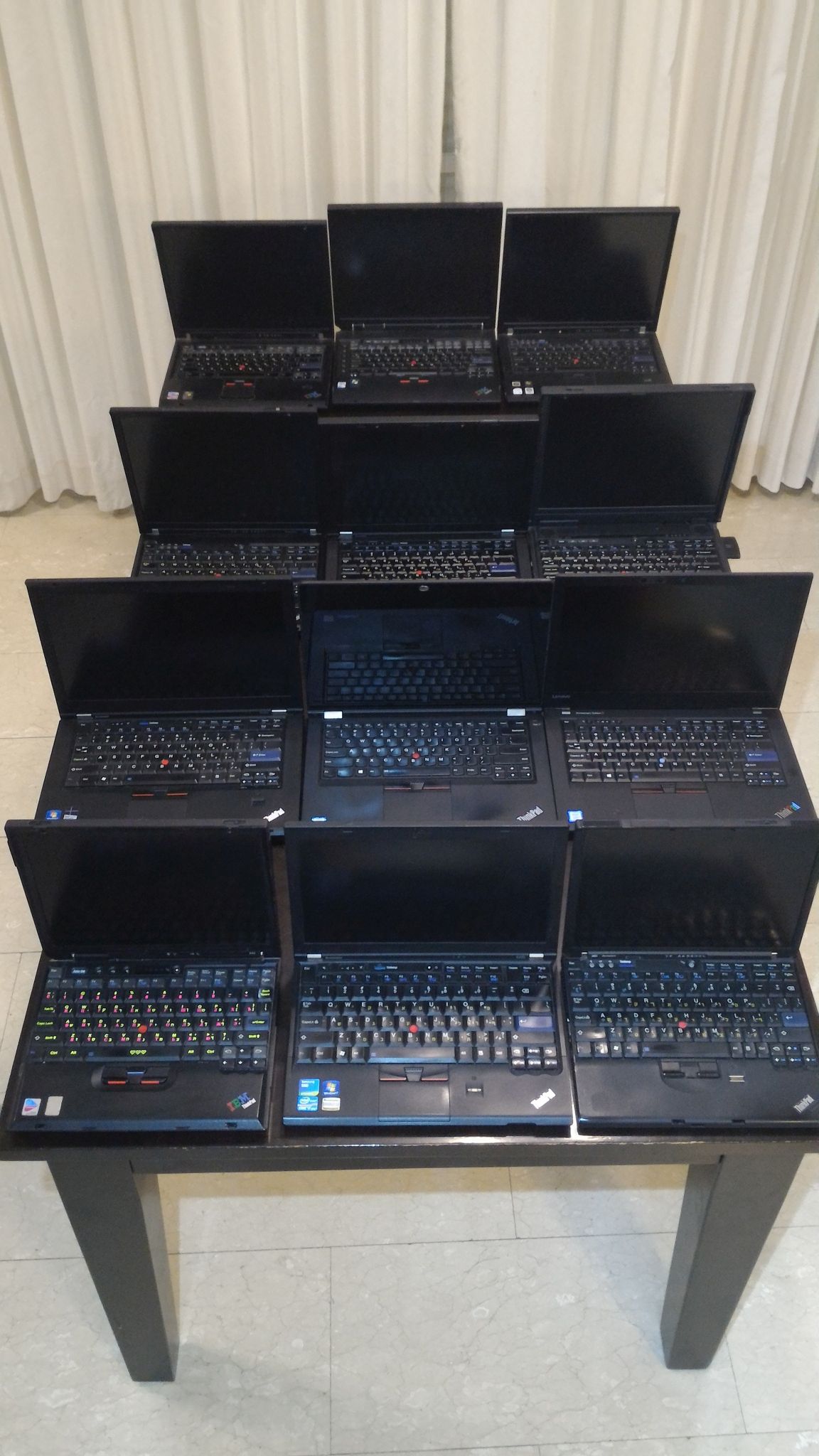 A series only: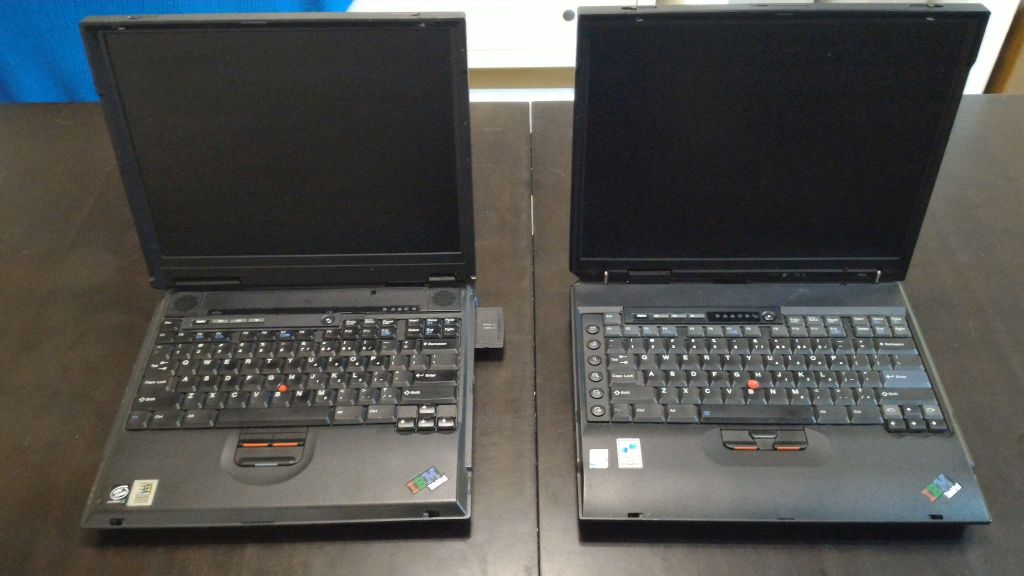 X series only: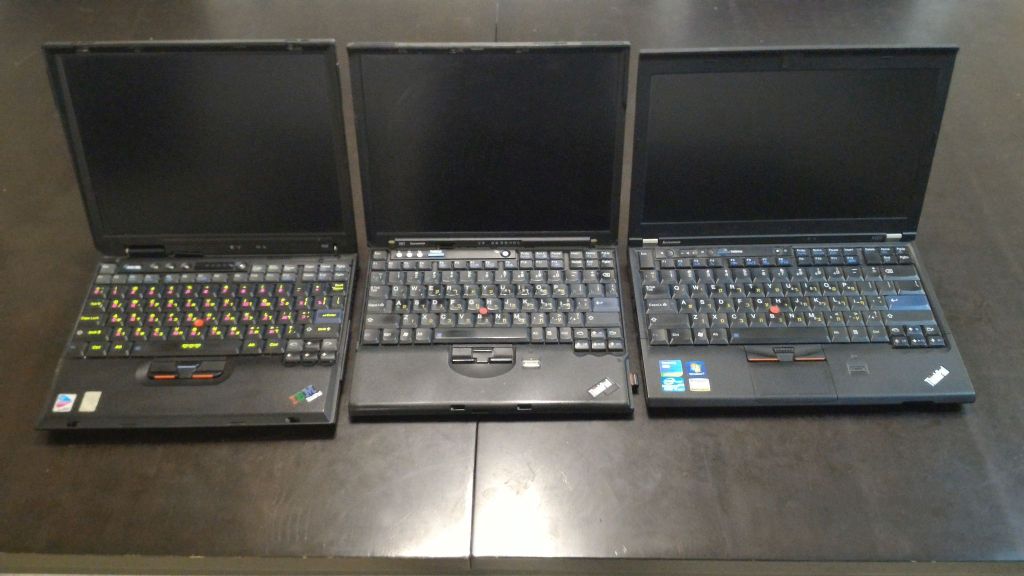 T series only:
14" T series evolution (including Thinkpad 25):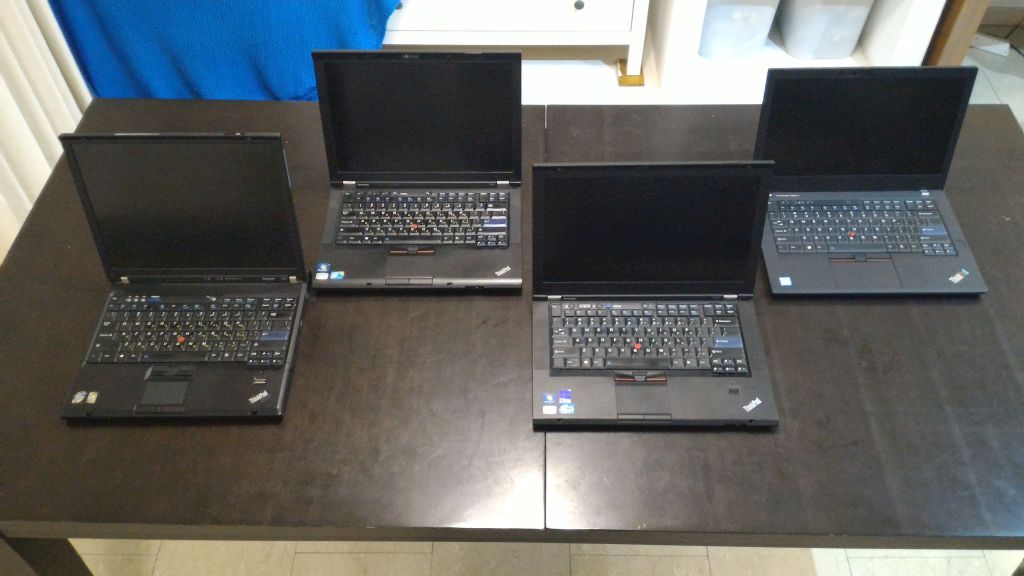 IBM logo units only (including the early 15" T60):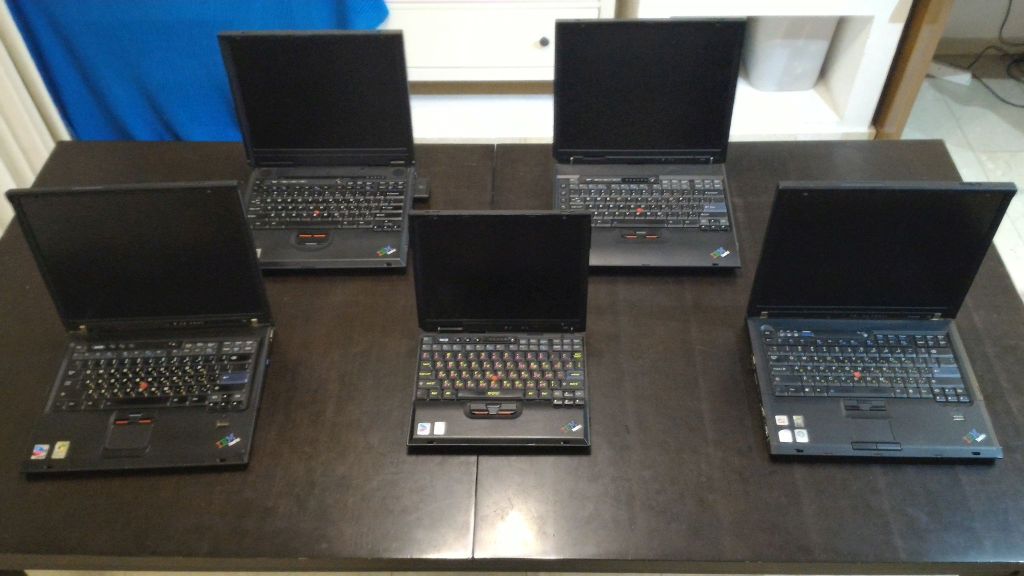 "CS05" (60-series) only: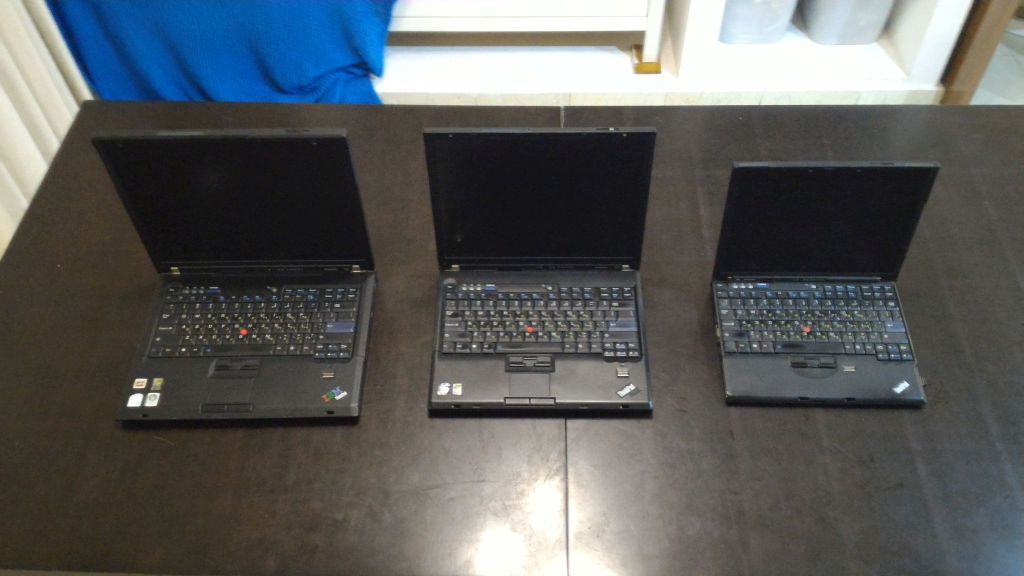 "CS09" models only: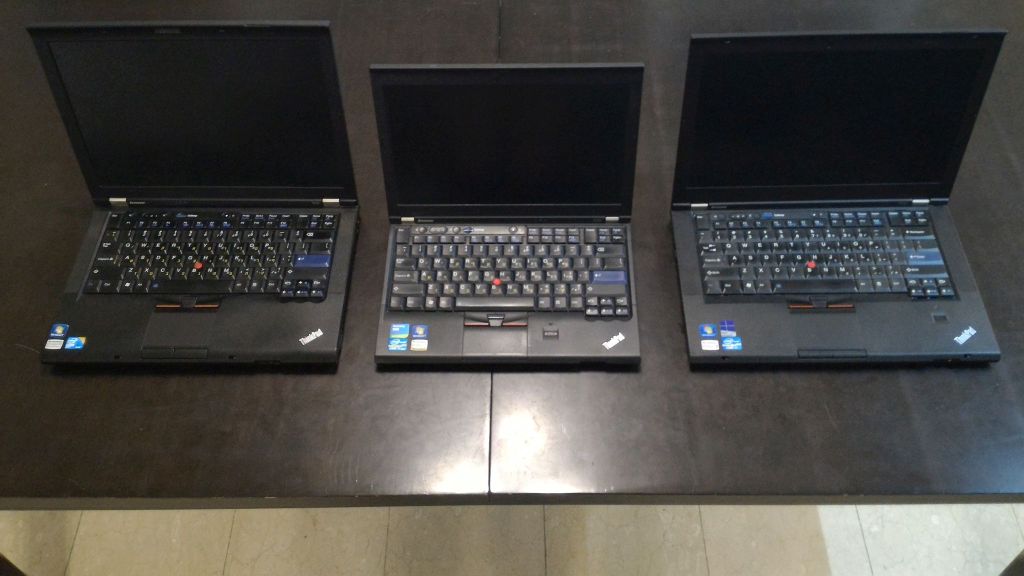 Recent systems only:
TN screens only: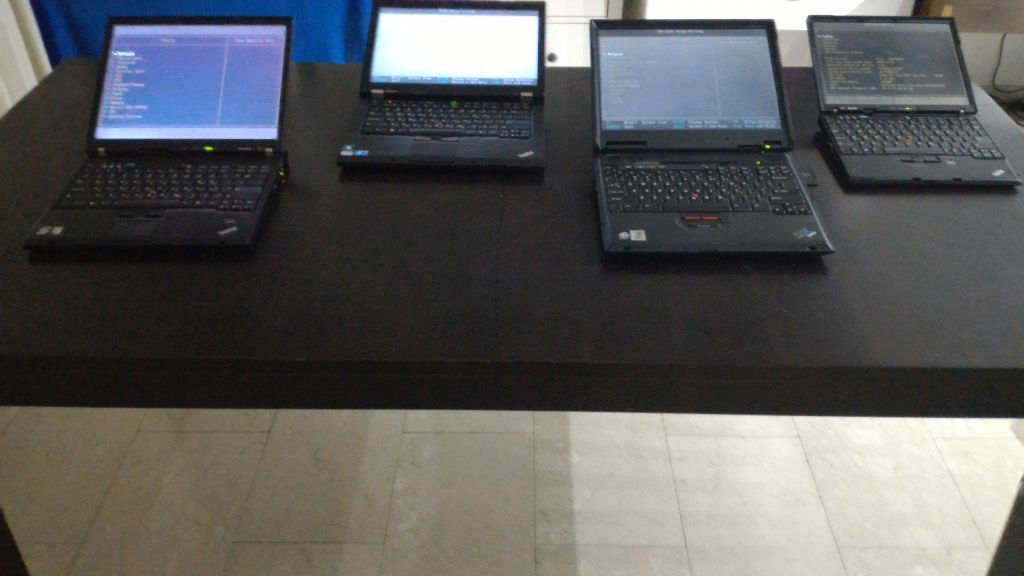 Machines that came with stock IPS screens: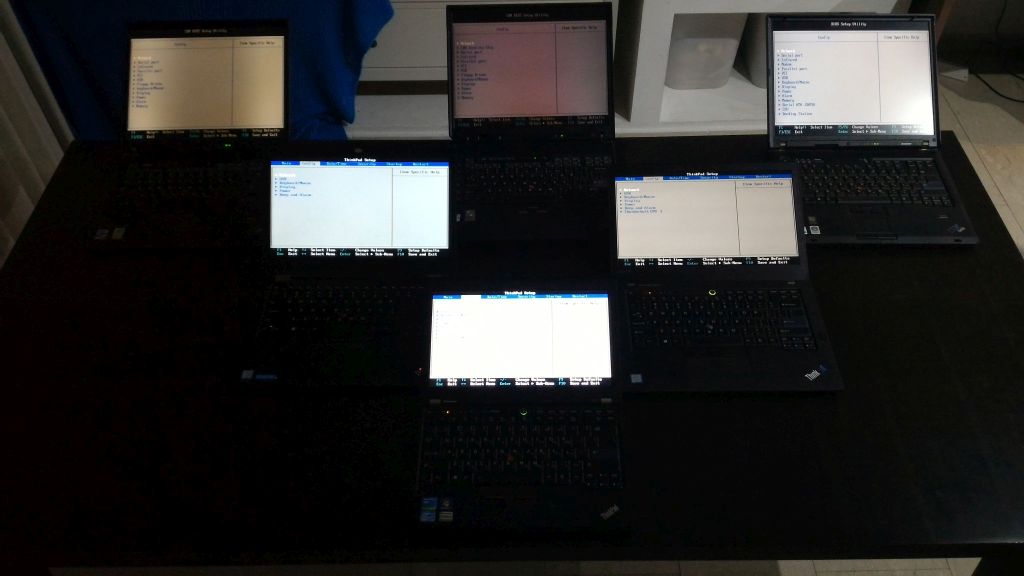 IPS screen units (stock or modded):