Alright, so this is what happened to the right hinge on my 14" SXGA+ T61.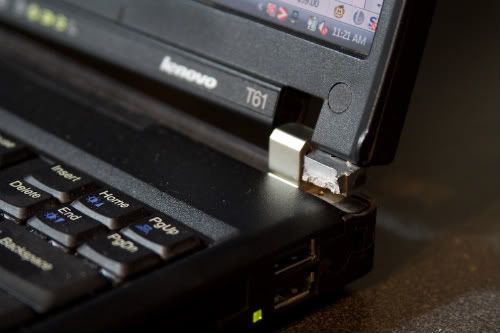 As you can see, the metal simply failed and snapped. I've never dropped the laptop and usually carry it in a semi-padded sleeve in my backback, usually without textbooks.
Now, I've found 3 different FRUs for the hinge part:
42W3653 Kato
42W5654 Reel
45N4181
I'm aware that the first two are the same part from two different manufacturers. So which one is better? And is the last FRU a new one for an updated hinge design (Lenovo support could not find it, but I've seen it mentioned online and available from 3rd party vendors)?
Also, does anyone know of a good source to buy parts from? Right now I'm looking at acsparts.com or thinkpadmedic.
Thanks!