Once in a blue, I feel like pushing stuff to and beyond its limits...even at this age...
When I was younger - much younger - it was doubling the output tube voltage on "black face" Fender amps as well as on some others...killed a few of them in the process, of course...
...but those that survived sold at interesting prices...
Then it was shaving engine heads, enlarging combustion chambers and stuffing *big* carbs in a variety of cars...now some serious fun was had with that...
All of that took place several lifetimes ago...
In my "ThinkPad era" of experimenting I'm at the point that I've forgotten half of the stuff I've done over the years, and only recall it once someone else reminds me of all the craziness...
But I always wanted a maxed-out T43p...the last full-size ThinkPad with no Windows key...
This particular unit has a somewhat unusual history. It was built in November of 2006 - a year and a half after Lenovo had acquired the PC division - and was "assembled in the U.S. of U.S. and non-U.S. components for Lenovo". The original clear plate stated " Lenovo T43p".
I purchased a bulk of these a couple of years ago and sold this one to
ThinkRob
. It was likely the cleanest example in the entire lot at the time, and Rob kept in the same - if not better - condition until he gave up on it mostly due to lack of support for ATi cards of this vintage in the *nix world...so yes, I bought it back from him last month...
Here's what my blank canvass started as - with the updates in bold - and coloured for the most important ones...
ThinkPad T43p (2668-BY8)
Based on 2668-Q6U:
P M 780(2.26GHz)
2GB RAM
80GB 7200rpm HD................
now Crucial 64GB

SATA

III SSD (http://www.newegg.com/Product/Product.a ... 6820148361)
15in 1600x1200 LCD
128MB ATI FireGL V3200
CDRW/DVD........................
NONE. UltraBay SATA HD carrier pending a 1TB drive...
Wireless upgradeable...........
generic Atheros chipped

a/b/g/n

mini-PCI card
Modem..............................
now Bluetooth/Modem
1Gb Ethernet
UltraNav
Secure chip
Fingerprint reader
9c Li-Ion batt
WinXP Pro..........................
now Windows 7 Pro 32-bit
Modded BIOS
Now, this is what the unit looked like once
RealBlackStuff
was done with the SATA mod: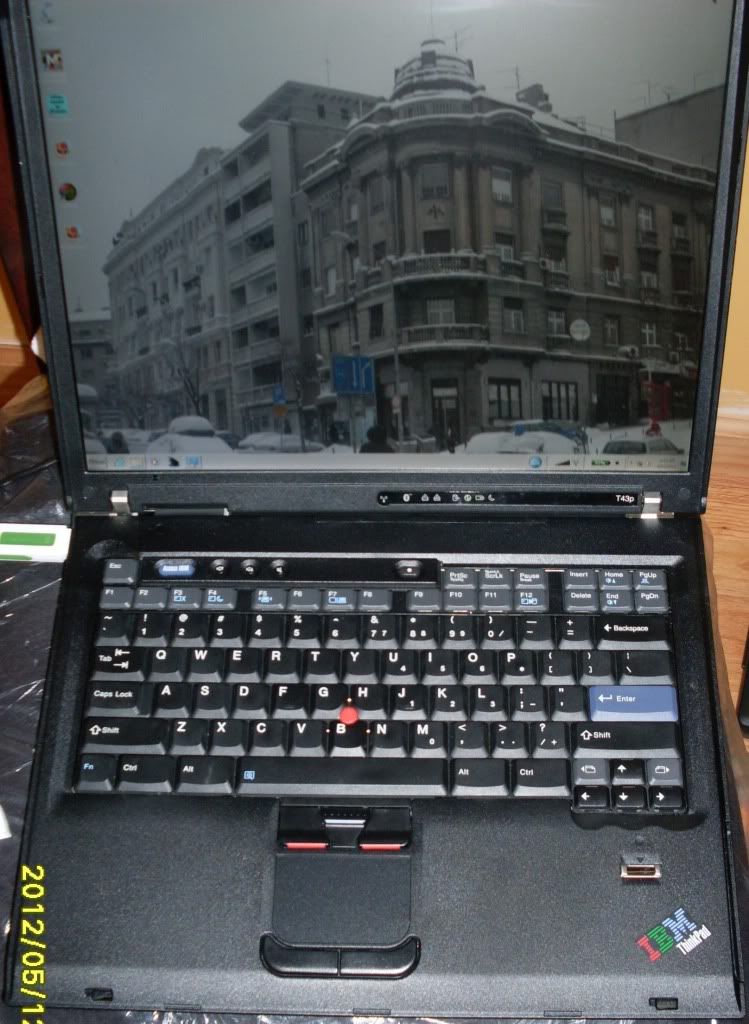 Well...since no one else in this household will be allowed to touch the machine, I had to exchange the keyboard for my favourite worn one: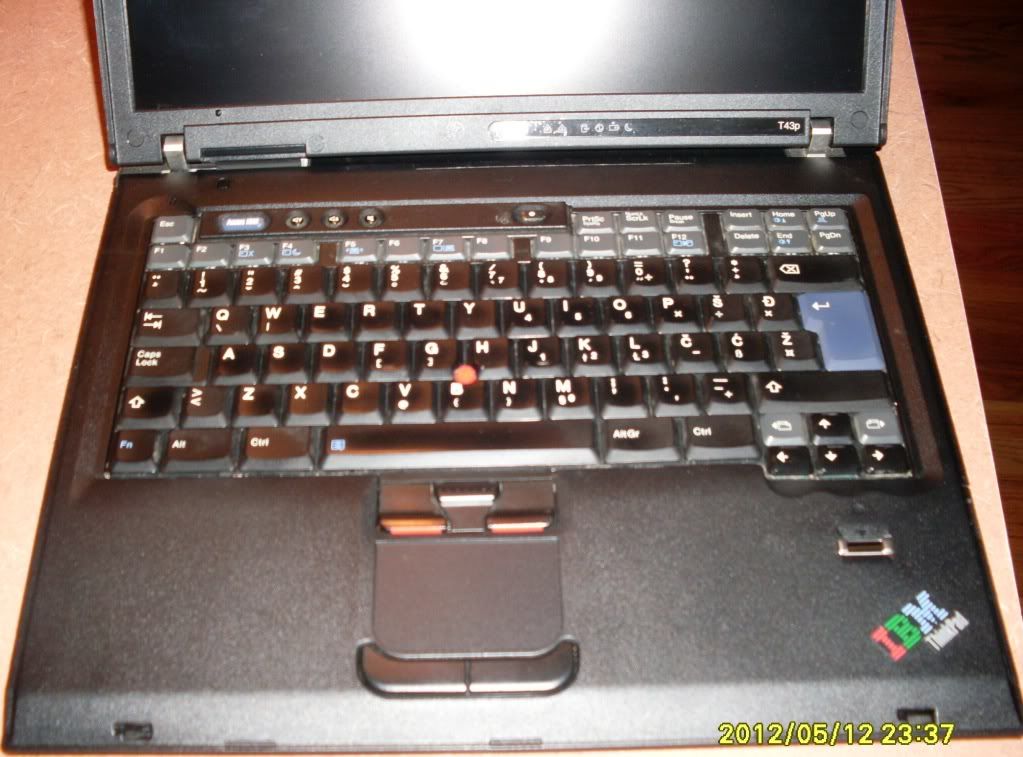 Yes, this is a pretty clean T43p...no matter where one went to school...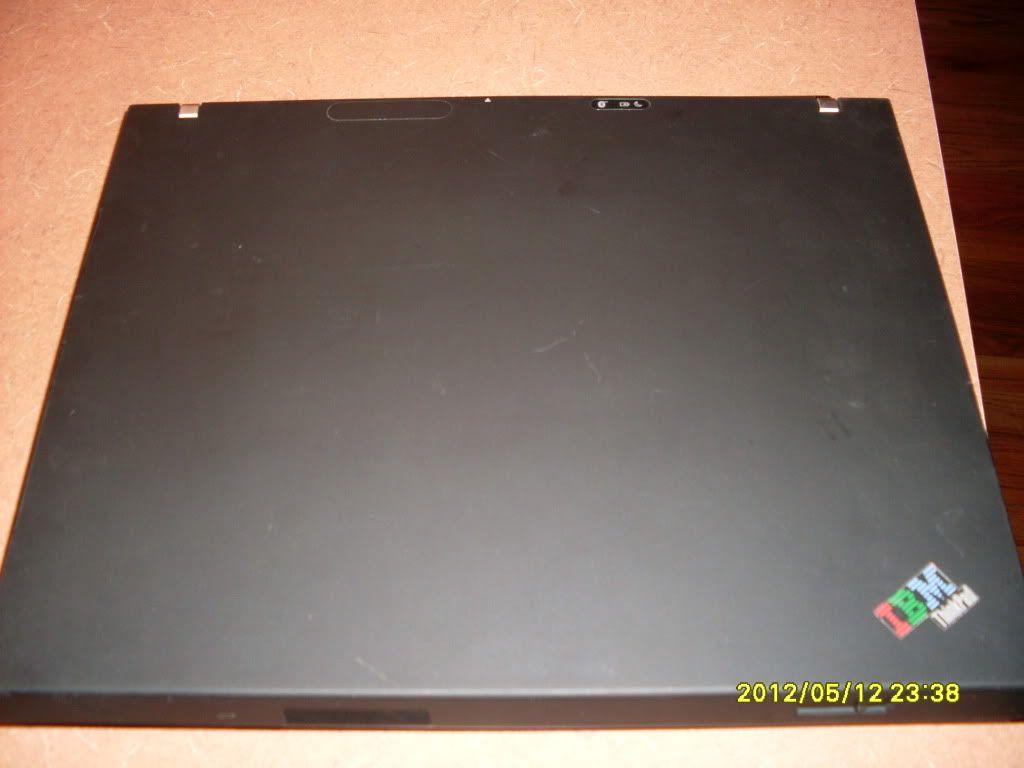 An UXGA IPS LCD at its best...and I'm being very serious here: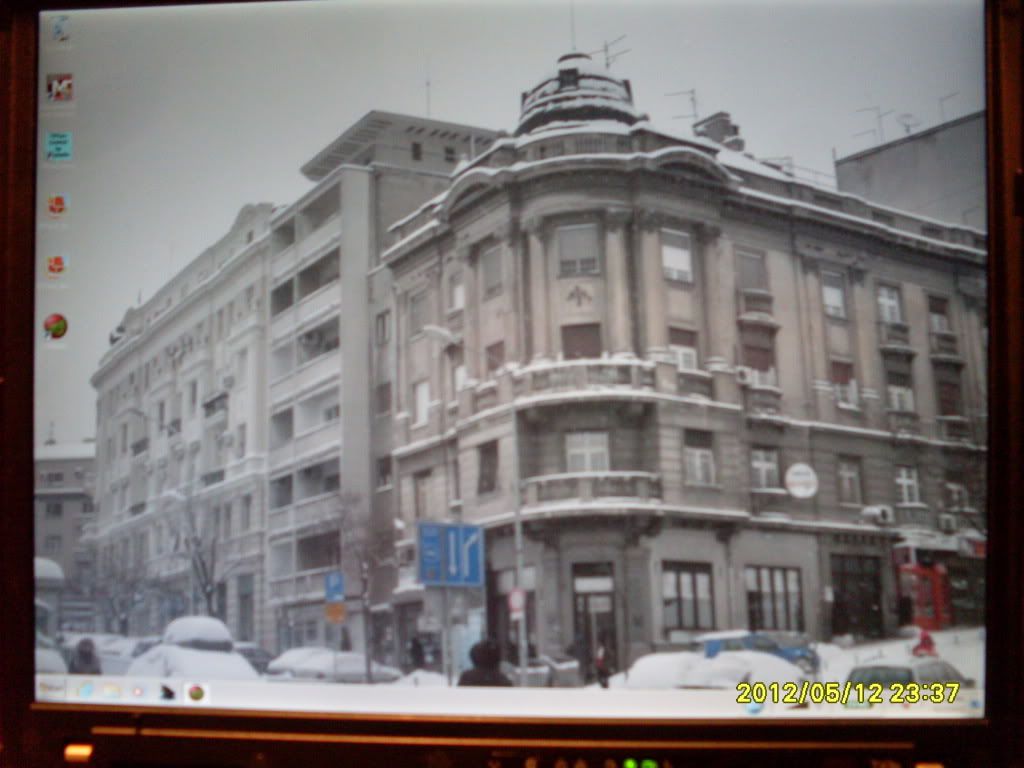 A special shot for the non-believers...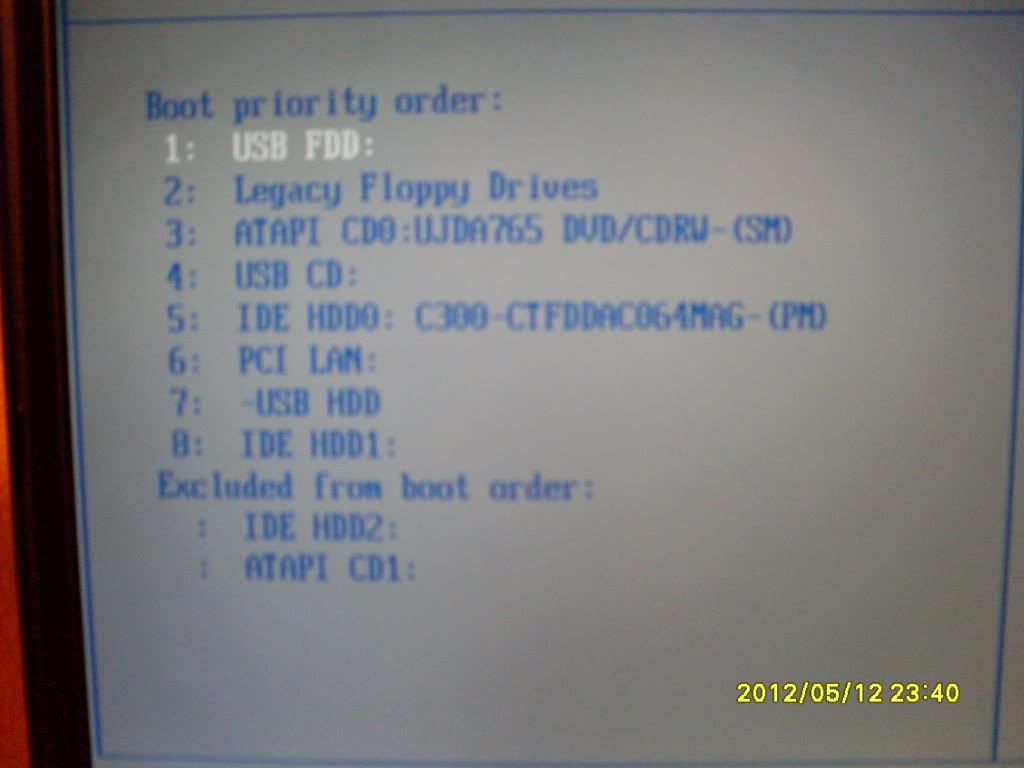 Why do I need a SSD since there's no option to enable AHCI (which is really a must on many of them) and am stuck with SATA I (1.5) speeds anyway? Well, this is from a fresh install of W7 with no tweaks: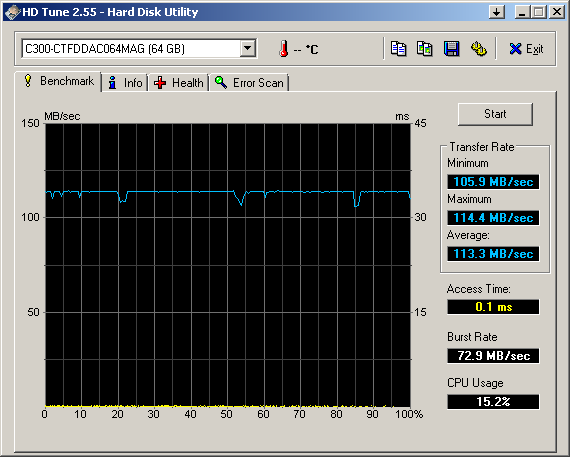 No rotational drive will even come close. Trust me. I've tried the very best of them...
For those amongst you who believe in WEI...I don't but have taken the screenshot anyway...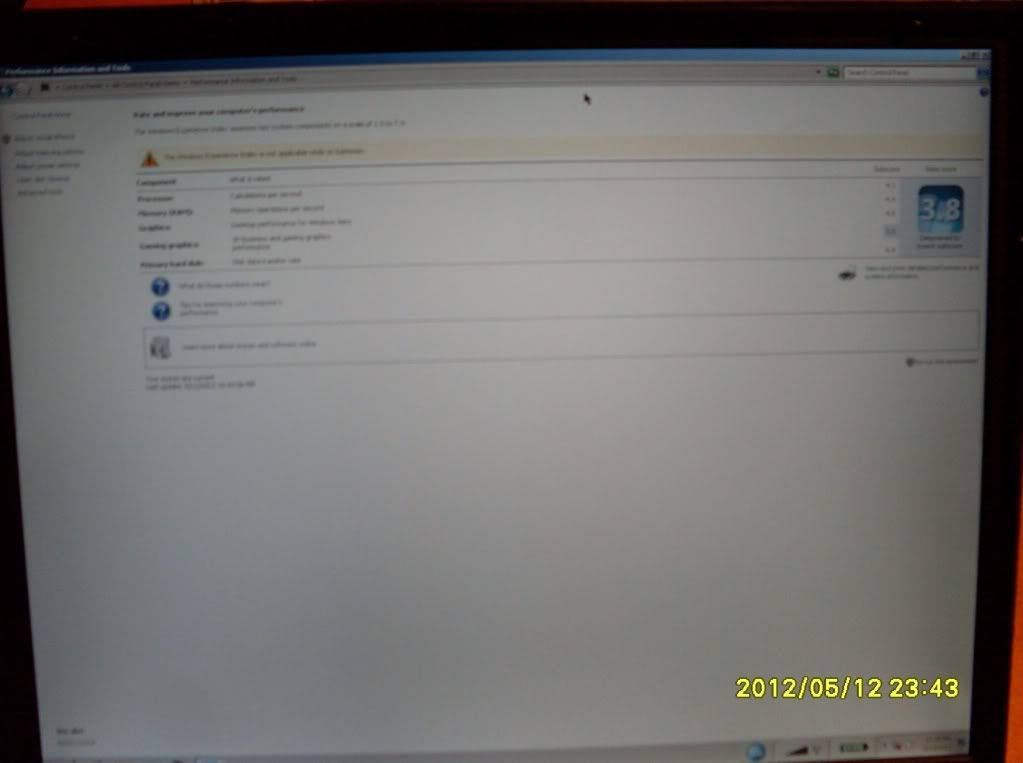 The Frankie and The Beast chilling together, discussing the demise of a 7-row keyboard on ThinkPads over a couple of cold ones: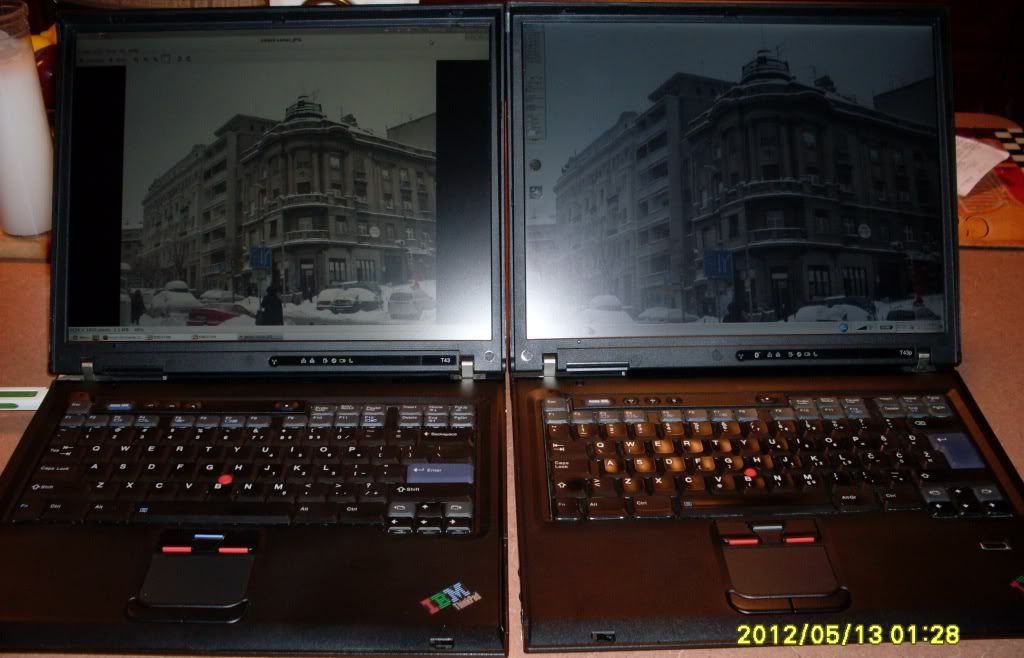 And lastly, the baby's bottom...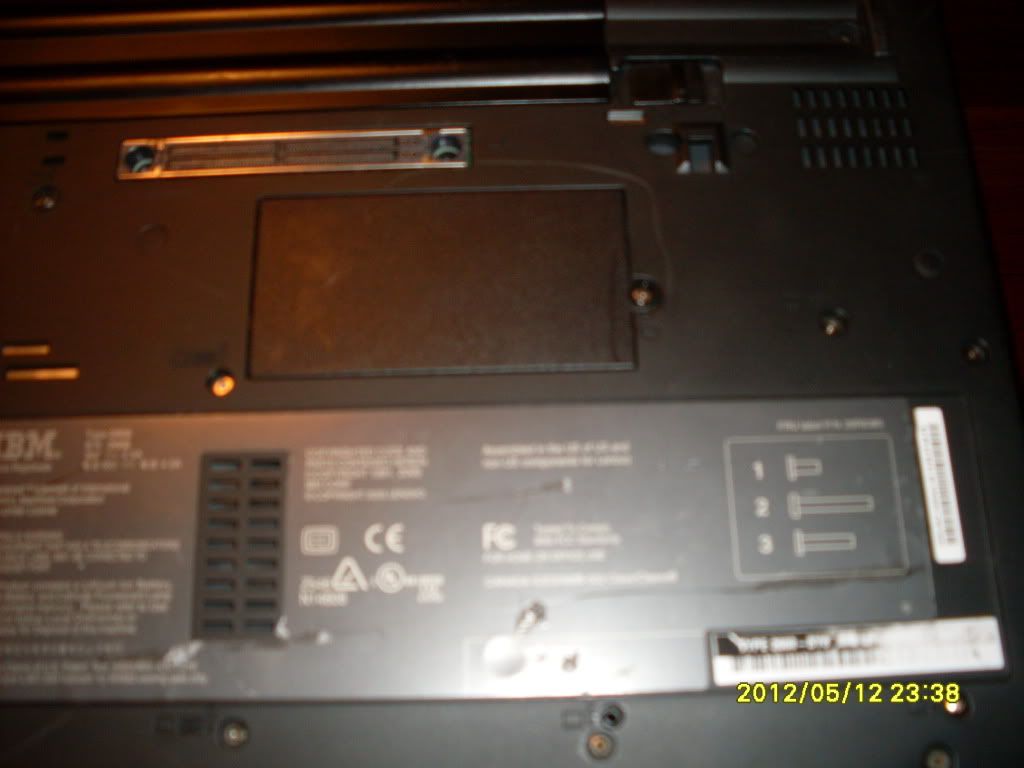 Well, someone asked me to post Crystal Disk results...couldn't figure out how to save them, so here's the picture...