The largest and the smallest laptops in my collection are both gray. However, they could hardly be any more different. Please allow me to introduce them...
The baby one is a Panasonic CF-R6 with a 10.4" XGA LCD, sporting an ULV Core Duo CPU, and weighs barely 2lbs.
The biggie is a Z61m, with a 15.4" WSXGA+ LCD and Core 2 Duo CPU (originally a Core Duo), tipping the scales at around 6.5 lbs with an extended battery.
Both machines are well-used, but retain some of the beauty (in the eye of beholder most definitely) that the original designs carried: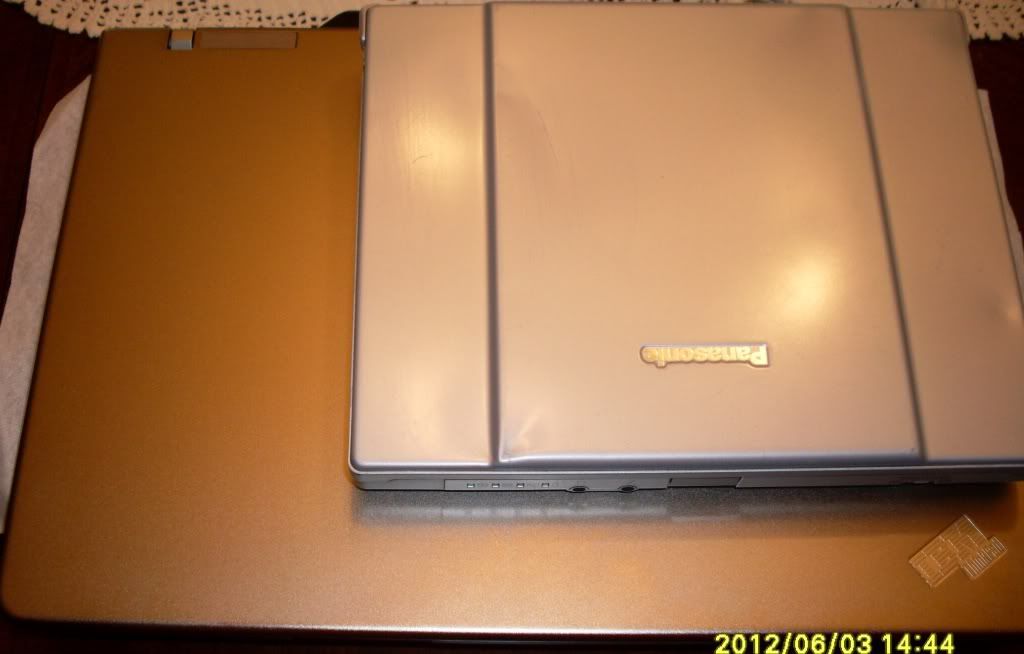 Neither Panasonic's aluminum nor Lenovo's (pseudo) Titanium covers age well. You would presume that the CF-R6 had led a rough life judging by this picture: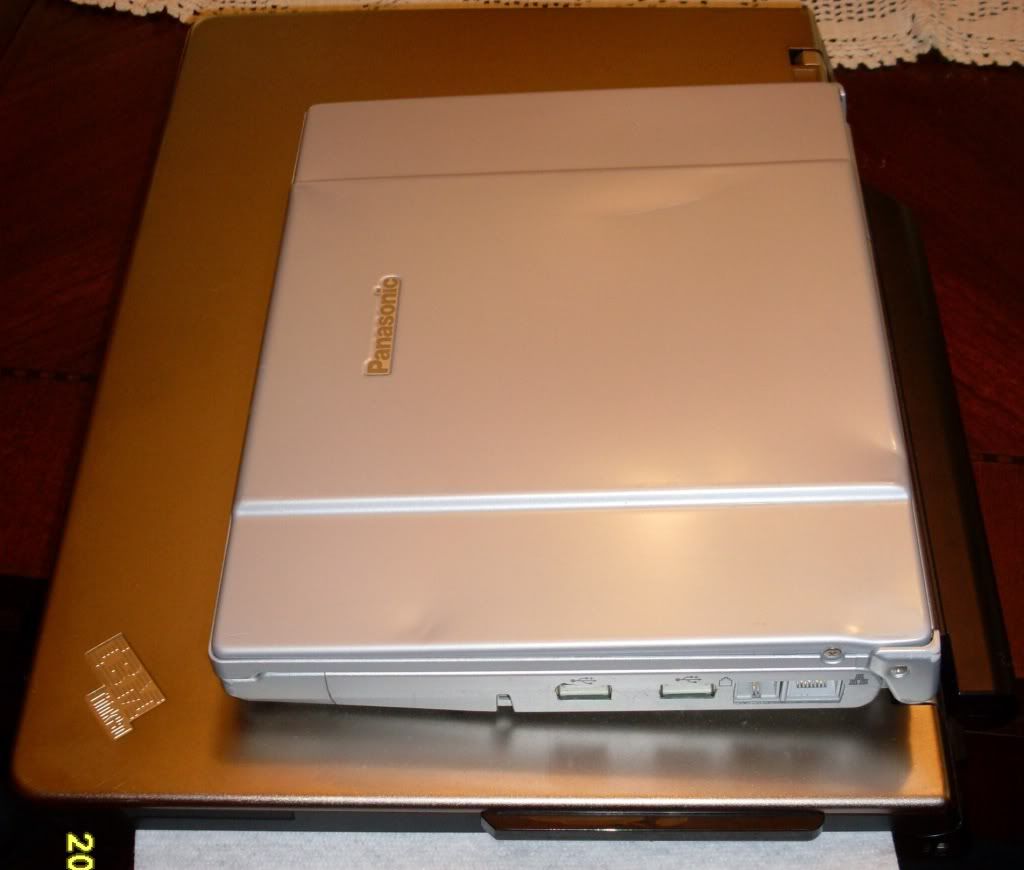 However, that is simply due to the fact that once bent - and they bend easily but with a reason - the lid is almost impossible to straighten out. Don't kid yourself, baby ToughBooks are tough indeed and these particular series were tested to withstand 100kg of distributed pressure without breaking...
Both units are currently running W7. Intel GMA 950 in R6 is responsible for the measly score of 2.5 while Z61m's ATi X1400 bodes better at 3.8 WEI.
The thing that has always impressed me about Toughbooks from any walk of life is the brightness of their LCDs. In real life, Z61'm screen is fine and far from being dim, but look here: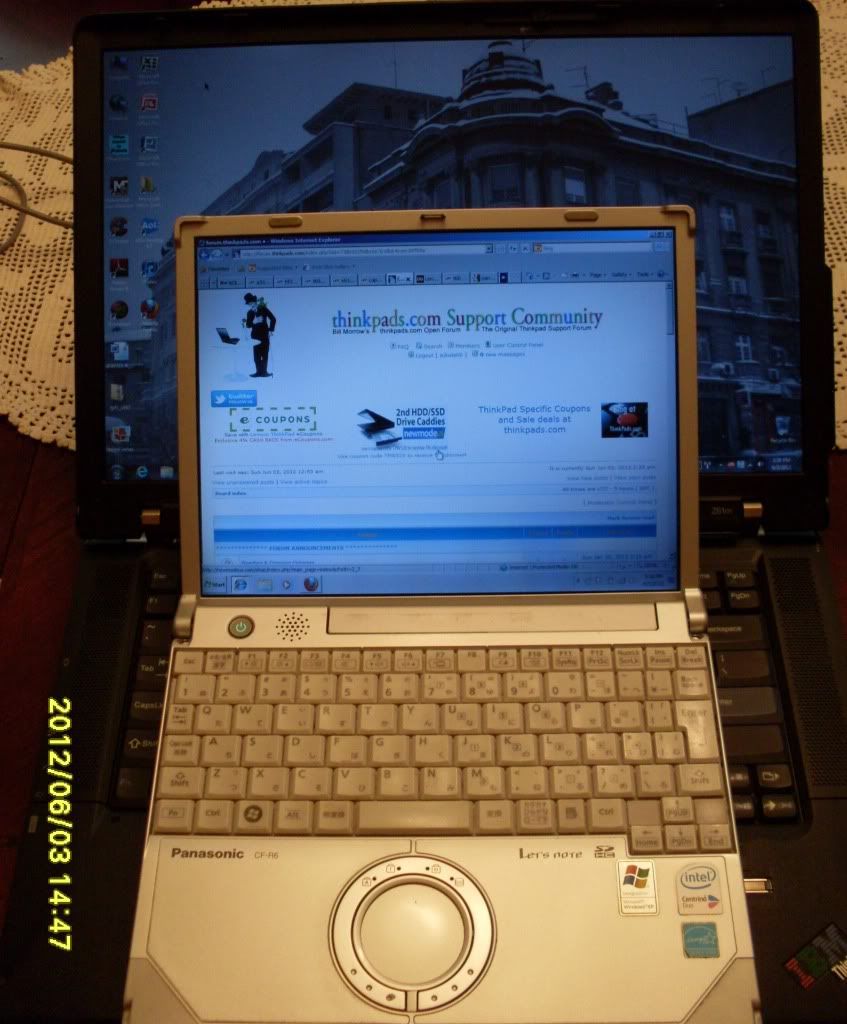 Both units are running on batteries, with screens on maximum brightness...but the CF-R6 doesn't score that well with the picture quality, as is to be expected on a tiny machine with non-IPS panel: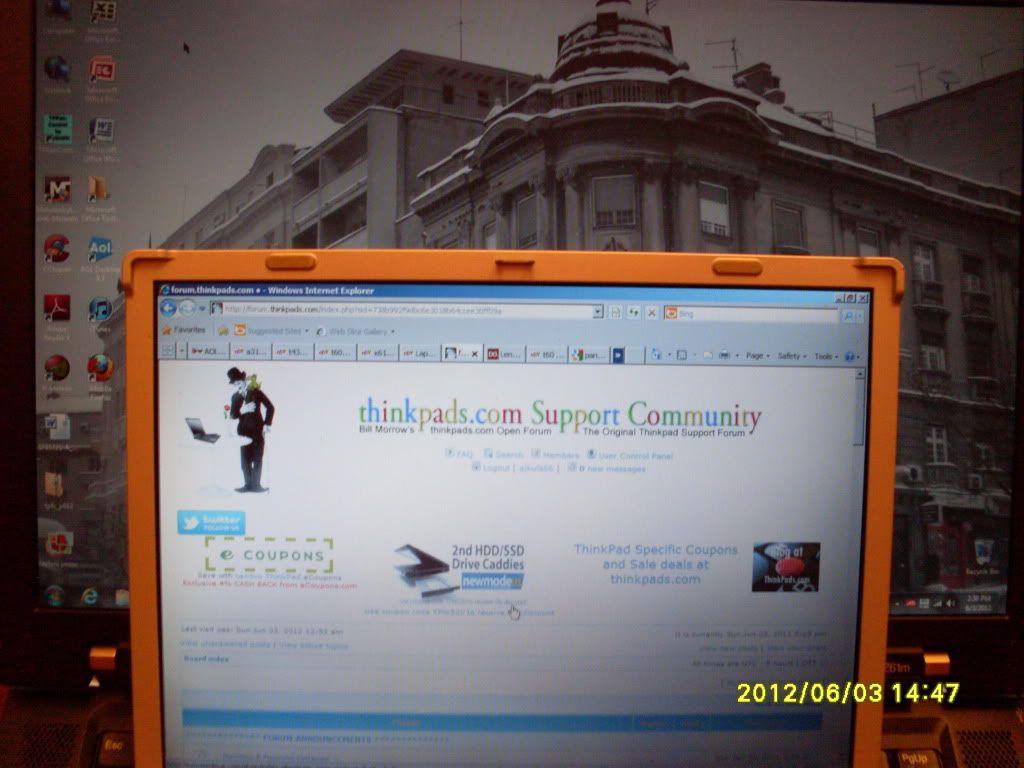 And lastly - for now, that is - a picture showing the respective thickness of the two:
More observations to follow...