Once the rumors about the "retro" became concrete, I've decided to get it to replace my primary corporate laptop, the T410. I've kept the T410 for 7 years because the keyboard is crucial to me, so I figured out that whatever other aspects of the Thinkpad 25 (a.k.a. "Anniversary Edition 25", TP25, T25) may be, as long as it has the classic 7-row keyboard layout, it is still the best I am likely to get now or in the foreseeable future.
Lenovo selling it as a 'limited edition' via specific channels, and only in select countries, proved to be a hurdle, so I only got the machine less than 2 weeks ago. Thus, this write-up is mostly a 'first impressions' review. I don't know if it has enough substance over the dozens of TP25 reviews that have popped up in the last 2.5 months, but maybe.
To keep it short and under the size limit, all pictures are thumbnails. Click on them for full-size versions.
Unboxing
The box is far fancier than the typical Thinkpad, more like what you expect from an Apple product, or a high-end smartphone. I guess if Lenovo views it as a collector's edition, it makes some sense.
The outside cardboard box is painted black and has the Anniversary Edition 25 markings on it; inside it is a smaller decorated box containing the product, with foam in between for secure shipping (I found it adequate, some didn't); once the top cover is removed, the box is held shut by a small magnet, and opened by pulling the little loop; this causes the 'wings' to pull up so that the contents sort-of floats up from the shell (like the 701C Butterfly keyboard maybe?).
Inside you are greeted by a piece of thick cardboard hosting the 25th anniversary design booklet written by David Hill, and the 3 extra trackpoint caps (you better realize they're there, it's really easy to miss them and toss away with the packaging); the laptop itself is packed in a reusable thin black cloth sleeve (that even has its own part number) rather than a disposable plastic wrap; the extras (power supply, battery, manual) are packed in individual fancy-looking red cardboard compartments.
If there is anything in this machine that resembles the original 'Bento box' design, it's the packaging. Some like it, most (like myself) are indifferent, some ridiculed Lenovo for investing in packaging rather than delivering the laptop that people wanted. Whatever. Maybe it is a bit over the top.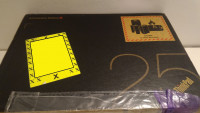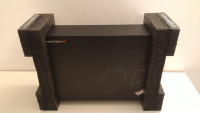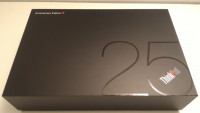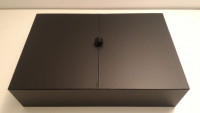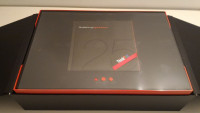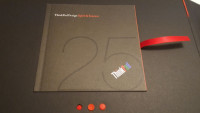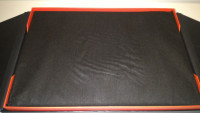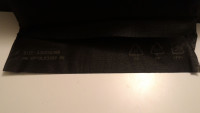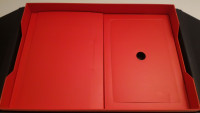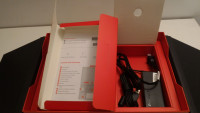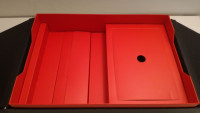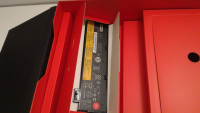 Design, feel and usage
Our long-time forum member, Bibin, posted
an excellent review of the Thinkpad 25
, addressing all the main points. I encourage you to read it if you missed it. It so happens that I agree with almost everything Bibin wrote, so there is no need to repeat it here, just emphasize a few points.
The machine feels firm, solid and pleasant to use. I've never used a CS13 (*40-70 series) Thinkpad before, and it feels impressively sturdy with how slim it is. The case of the TP25 is basically the T470, with some extra-nice rubber-coated surfaces a-la X300, which makes it feel a little more "high-end", although in truth I couldn't care less if it didn't have those extras. What's important is that the base design of the T470 is a good one, in terms of size, feel, port selection and expandability. I like the battery options (and may get an extended 61++ battery at some future point), I like the variety of docking capabilities. The one design element I'm a bit skeptical about is the screen hinges being part of the base and not the lid (like on older Thinkpads and on the P-series workstation models). This design makes the screen sit behind the base (and not above it) when open, making it impossible to have any ports or extended batteries on the back. However, it keeps the profile of the machine slightly lower, and contributes to a cleaner look of the top lid. Maybe that's why this design was chosen?
As far as the keyboard goes, the shorter travel of the keys (including trackpoint buttons and the power/volume controls) is immediately noticeable, but doesn't trouble me and I don't feel it ever will. The keyboard layout is what matters to me and in this sense it is exactly like on the T410, X220, T430s, all of which I've used excessively.
The trackpoint may be a little lower-profile than on old models (the caps are definitely shorter), but it does not feel different in use. As you can see, I've replaced it with a Soft Rim. I can't decide if I like it or the Soft Dome better. I like the 'Classic Dome' (a.k.a. 'cat tongue') cap the least, so it's a bit disappointing that you get 2 of these in the package (including the one preinstalled on the keyboard) versus only one of the other two kinds.
The LCD panel I got is the same IVO R140NWF5 R1 featured in
Notebookcheck's review
, where they noticed that it wasn't as bright as some other comparable panels. It's true - it is not as bright (the FHD IPS in my T430s is brighter), but it will be plenty bright enough in office environments. According to the
FRU BOM
, there is at least one other panel option (by AUO), and if someone gets a machine with that one installed, we may know if it's brighter or not.
The IPS screen gives good viewing angles, as expected, and the panel is matte enough. Touchscreen is nice. I don't use it much (yet), but every time I did, it felt precise - the click registered exactly where I expected it.
One pleasant surprise (for me) is the touchpad. It's a glass one, and feels so pleasant to touch and use, that it's the first laptop ever where I didn't start with disabling it in the BIOS. It supports Windows 'Precision Touchpad' features and I may end up using it for some multi-touch gestures; so far it does not seem to interfere with my typing (palm detection works well).
The keyboard backlight is nice (again, I never owned a backlit keyboard before). For lighting up the keyboard in the dark, I think it's better than a Thinklight, although a Thinklight can light a piece of paper too. Oh well. The blue paint (secondary key functions) is also translucent and backlit, except for whatever reason the Fn key is poorly lit. The light, BTW is controlled via Fn+PgUp, like on old Thinkpads, not Fn+Space like on new ones. Fn+Space still controls the magnification feature (when there is OS support).
I like the port combination on the TP25 (which is the same as on a T470) - between Thunderbolt, USB 3.0, Ethernet, full-size HDMI, and a card reader - it has everything I think I can reasonably expect from a modern machine that I plan to use as a daily driver for at least 5 years. It's a slight advantage over the ports of a T470p, since Thunderbolt can do USB-C and DP, but mini-DP cannot do Thunderbolt. Then again, the T470p gives you a quad-core CPU... Oh well, no matter what they based the TP25 on, someone would be unhappy.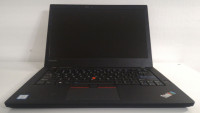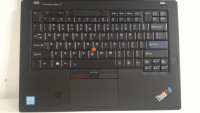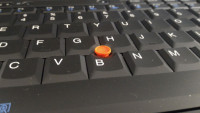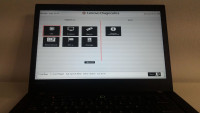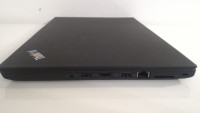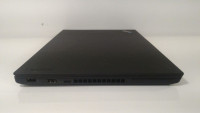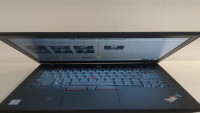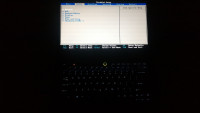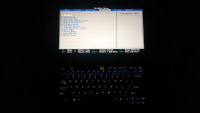 BIOS and pre-loaded software
The TP25 shares BIOS/EC with the T470. There is a bug in the implementation of the 'Primary function key' swap feature. On a T470 (and similar 6-row keyboards) it swaps the behavior of Function keys and Fn+Function keys. You would assume it does the same here, but it doesn't work. Due to some bizarre error, setting it to 'Enabled' only screws up the mic mute button (you would need to press Fn+mic mute), but every other function is unchanged. Just leave it at 'Disabled' and it works fine, exactly like you would expect it on the classic 7-row keyboard.
The following points are probably not specific to TP25, but to all modern Thinkpads:
The brightness controls (Fn+Home/End) do not work in pre-OS environments; the LCD is always stuck on maximum brightness there. It appears to be a design omission rather than a bug, because the other modern Thinkpad (Yoga 14) I tried it on also did not allow brightness to be controlled in pre-OS.
The battery discharge order that was reported here is consistent with what I've seen. I understood that it's actually supposed to be a load-balancing feature so that it discharges the battery with less wear. But I would still rather that it discharged the removable first (since it's easier to replace if it fails due to wear), or better yet - that it was user-controllable.
The Windows 10 Modern Apps (Lenovo Settings, Companion, Vantage) are a disappointment. I liked Lenovo Settings, but then they merged it with Lenovo Companion, and the old app stopped working. Worse, the hotkeys still sometimes take you to Lenovo Settings by default which just tells you to manually launch the other app. Now that Companion has been replaced with Lenovo Vantage, this behavior seems to have been fixed, but Lenovo Vantage itself is such a bloated annoying piece of crap that takes a few second to load every time, that I just broke down and uninstalled all of them. Fortunately, this still allows you to keep the battery bar (although you cannot view battery properties and configure thresholds), and all hotkeys still work in their default modes, even without those apps installed.
The UEFI diagnostics software has been upgraded to a more graphical utility, which can also be controlled with the mouse / touchscreen.
Special functions (Fn+F keys)
One way in which the new 7-row keyboard differs is the special keys. They are actually sort of a combination between modern Thinkpads and the classic 7-row Thinkpads.
Fn+F2 - lock desktop
Fn+F3 - blank screen (or Power options, if you have Power Manager / Lenovo Vantage installed)
Fn+F4 - sleep
Fn+F5 - mouse/trackpoint/pad properties (this was Fn+F8 on older Thinkpads)
Fn+F6 - Microphone mute control (or Microphone/Camera properties if you have Thinkvantage Communication Toolbox / Lenovo Vantage installed)
Fn+F7 - multiple screen control (like Win+P)
Fn+F8 - wireless control / airplane mode (this was Fn+F5 on older Thinkpads)
Fn+F9 - Windows settings
Fn+F10 - Bluetooth control (this was Fn+F5 on older Thinkpads)
Fn+F11 - Keyboard Manager (Configure Fn/Ctrl swap and custom action for Fn+F12; more options if Lenovo Vantage is installed)
Fn+F12 - custom action (can be configured through keyboard manager).
It seems there is no option to set Fn+F12 to hibernate, at least not easily, but since it can launch custom apps, maybe I can set up an app to trigger hibernation, then use that. I'll think about it later.
Summary
I find the TP25 a worthy upgrade and a good laptop for fans of the classic keyboard layout. I enjoy using it and expect that it will serve me as well and as long as most of my Thinkpads do. I have no problem with a 16:9 screen and with FHD resolution, and other than that, there is not much not to like about this laptop from the technical PoV (price and availability are another discussion). It's
not
a 'retro' Thinkpad. It is simply a good, modern Thinkpad with a traditional, no-compromise, 7-row Thinkpad keyboard.
I planned to finish this with a round-up of comparisons to other similar machines in my possession, but in the end decided to make it a
separate thread
.
So instead, here is a picture of the TP25 in full darkness with keyboard backlight on high, using the preloaded '25th Anniversary' desktop theme. I think it looks pretty cool, except the offset 'B' on the keyboard is a potential OCD trigger.